May 28, 2019
YOUR SOCIAL SECURITY | Rock Island, Illinois Office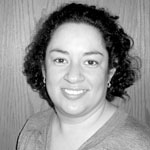 By Cristina Vital
Social Security Manager
Rock Island Social Security
EMMA AND LIAM REPEAT AS SOCIAL SECURITY'S TOP BABY NAMES FOR 2019
Jacob and Abigail Fall Out of Top 10
Liam and Emma are once again America's most popular baby names in 2018. This is the second time Liam is atop the boys list and the fifth year in a row for Emma. Two long timers on the list, Jacob and Abigail, toppled out of the top 10 for the first time since 1992 and 2000. There are two new names in this year's top 10—Lucas for the first time ever, and Harper makes her way back on the list.
Here are the top 10 boys and girls names for 2018:
Boys:
1) Liam
2) Noah
3) William
4) James
5) Oliver
6) Benjamin
7) Elijah
8) Lucas
9) Mason
10) Logan
Girls:
1) Emma
2) Olivia
3) Ava
4) Isabella
5) Sophia
6) Charlotte
7) Mia
8) Amelia
9) Harper
10) Evelyn
For all of the top baby names of 2018, and to see where your name ranks, go to Social Security's website, www.socialsecurity.gov.
While you are there, Acting Commissioner Nancy A. Berryhill encourages everyone to enjoy the baby names list and create a my Social Security account at www.socialsecurity.gov/myaccount. my Social Security is a personalized online account that people can use beginning in their working years and continuing while receiving Social Security benefits.
Social Security beneficiaries can have instant access to their benefit verification letter, payment history, and complete earnings record by establishing a my Social Security account. Beneficiaries also can change their address, start or change direct deposit information, and print a replacement SSA-1099 online. People receiving benefits can request a replacement Medicare card online.
People age 18 and older who are not receiving benefits can also sign up for a my Social Security account to get their personalized online Social Security Statement. The online Statement provides workers with secure and convenient access to their Social Security earnings and benefit information, and estimates of future benefits they can use to plan for their retirement.