July 1, 2019
Are You Prepared for a 40 Year Retirement?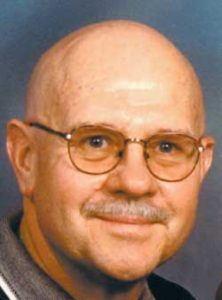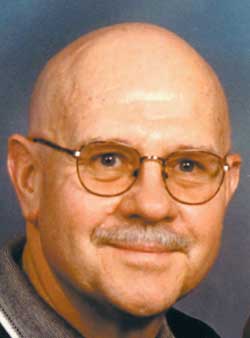 By Richard J. Schillig, CLU, ChFC, LUTCF
Independent Insurance and Financial Advisor
Americans are living longer than ever! Thanks to medical advances and healthier lifestyles Americans are living longer and more active lives well into their 80s, 90s and beyond. In fact, by 2045 the number of 100-year-olds in the United States is projected to reach 750,000 compared to about 50,000 in 2000. This number of Americans aged 100 and older has skyrocketed by 2,200% since 1950. Retirements then could last up to 4 decades or more. That means 25% of Americans who are 65 years old today can expect to live into their 90s, and one in 10 will live past 95. The challenge with this extended retirement is lifetime income becomes the key to living comfortably during this chapter in life.
Today's retirees are finding that traditional sources of retirement income such as pensions are not available as they once were. Another resource – Social Security alone may not be enough to meet retirement needs for a retirement life that could last upwards of 40 years. Further statistics show less than 38 percent of Americans have some form of retirement income apart from Social Security. Without these predictable income resources to rely on fewer than half of Americans today expect their savings to last their lifetime. Fears about retirement risks and shortfalls may be overcome by securing a reliable source of protected lifetime income like an annuity.
In its simplest terms, an annuity is a contract between an individual (or married couple) and a life insurance company. Designed for retirement purposes annuities are long-term financial products that can help build assets on a tax-deferred basis and provide guaranteed income through standard or optional features.
Having a source of protected lifetime income beyond Social Security improves confidence that retirement will last. Among Americans who are protected with a pension or an annuity, 74 percent expect their savings to last their lifetime but that number drops to 33 percent among those who are not protected. That's why only 6 out of 10 workers feel confident about having enough money to maintain a comfortable retirement. Retirees with protected lifetime income from an annuity feel much more confident in their retirement plan.
One of the key advantages of annuities is that they are offered by life insurance companies and can offer protection and guarantees not generally found in other financial products. Depending on the type of annuity and the options you choose, you may receive a guaranteed rate of return for your retirement money, protect your nest egg and income from drops in the market, secure a death benefit for your loved ones and, of course, have protected lifetime income that lasts as long as you live.
Our 'split annuity' strategy allows for the simultaneous issue of at least two annuities. One annuity is an immediate income providing for monthly living expenses for a period of time. The immediate annuity is usually programmed for a period of 5 to 7 years. The second annuity is deferred and intended to replace the value of the immediate annuity. This strategy allows for the continuation and preservation of the initial premium paid into both annuities for the potential of the 40-year retirement. AND remember spouses remain part of longer retirements and often times are dependent on retirement assets for their life expectancy. Preservation of the principle and preservation of the income through split annuities are essential.
Split annuity strategies may be created with both qualified money and/or non-qualified money. And it is important to remember that some of the annuity guarantees are available for an additional cost and ultimately the success of the annuity strategy is dependent upon the financial strength of the insurance company(s), so be sure to talk with a financial advisor knowledgeable with annuities.
During the month of July, we continue our Community Meetings focusing on Medicare.
Richard J. Schillig, CLU, ChFC, LUTCF is an Independent Insurance and Financial Advisor with RJS and Associates, Inc. He can be reached at (563) 332-2200.