July 30, 2019
YOUR SOCIAL SECURITY | Davenport, Iowa Office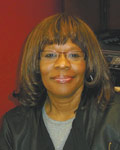 By Linda Clayton-Powell
Social Security District Manager
Davenport, Iowa
ON VACATION? ACCESS
SOCIAL SECURITY FROM ANYWHERE
It's summer and millions of families are enjoying our nation's beaches, forests, and mountains before the school season begins. If you're on vacation this summer, know that you can access Social Security's online services anywhere you have an internet connection.
Our online services at www.socialsecurity.gov/onlineservices help you plan for the future. We're constantly expanding our online services to give you freedom and control in how you wish to conduct business with us. You can go online to:
Use our benefits planners to help you better understand your Social Security protections
Find out if you qualify for benefits
Estimate your future retirement benefits to help you plan for your financial future
Apply for retirement or Medicare quickly and easily
Open your personal my Social Security account
A my Social Security account is the most versatile tool available. If you don't receive benefits yet, you can:
Get your Social Security Statement to review your earnings and make sure they're recorded correctly
Get a benefit verification letter to prove you don't receive Social Security benefits or that you applied but haven't received an answer yet
Request a replacement Social Security card if you meet
certain requirements
Check the status of your application or appeal a decision
If you receive benefits, you can:
Change your address and phone number
Get a benefit verification letter to prove you receive Social Security benefits Supplemental Security Income (SSI), or Medicare
Change your direct deposit information
Request a replacement Medicare card
Request a replacement Social Security card if you meet certain requirements
Get a replacement Benefit Statement (SSA-1099 or SSA-1042S) for tax purposes
Sharing these online services with family and friends can make a difference in their lives. Many people still don't know about all the business they can do online with Social Security. If they have any questions, they can always start at www.socialsecurity.gov or go to our online services at www.socialsecurity.gov/onlineservices.
SOCIAL SECURITY IS HERE FOR YOU
Social Security turns 84 this year. With more than eight decades of service, we've provided benefits to one of the most diverse populations in history. Regardless of background, we cover retirees, wounded warriors, chronically ill children, and people who have lost loved ones. Knowing that we cover so many different people, we've created People Like Me webpages that speak to specific audiences. Here are a few that might speak to you.
Do you know someone who needs to start saving for retirement? No matter where they are in their careers, Social Security can help. It's never too late to start planning. We offer two pages, one for people early in their career at www.socialsecurity.gov/people/earlycareer and one for people who have been working for a while, www.socialsecurity.gov/people/midcareer.
Social Security plays an important role in providing economic security for women. Nearly 55 percent of the people receiving Social Security benefits are women. Women face greater economic challenges in retirement. First, women tend to live longer than men do, so they are more likely to exhaust their retirement savings. A woman who is 65 years old today can expect to live, on average, until about 87, while a 65-year-old man can expect to live, on average, until about 84. Second, women often have lower lifetime earnings than men, which usually means they receive lower benefits. And,
third, women may reach retirement with smaller pensions and other assets than men. Share this page with someone who needs this information and may need help planning. www.socialsecurity.gov/people/women.
We proudly serve wounded warriors and veterans. They endure sacrifices to preserve the freedoms Americans treasure. Many of them do not know they might be entitled to benefits. Share our resources with them to make sure they are getting the benefits they deserve. www.socialsecurity.gov/people/veterans.
If you didn't see a page that is important to you here, check out our general People Like Me page at www.socialsecurity.gov/people.
Question and Answer:
Question: Will my retirement benefits increase if I wait and retire after my full retirement age?
Answer: Yes. You can increase your Social Security
retirement benefit in two ways:
You can increase your retirement benefit by a certain percentage if you delay receiving retirement benefits. We will add these increases automatically from the time you reach full retirement age until you start receiving benefits or reach age 70; and
If you work, each additional year you work adds another year of earnings to your Social Security record. Higher lifetime earnings may result in higher benefits when you do retire.
For more information, visit www.socialsecurity.gov/pubs to read, print, or listen to our publication, When to Start Receiving Retirement Benefits. You also can use our Retirement Estimator at www.socialsecurity.gov/estimator to determine your estimated future benefits.