August 27, 2019
Fun for Everyone at the Hilltop Campus Village Fall Retrofest
Come on out on Saturday, September 28 to the Fall Retrofest in the Hilltop Campus Village located in Davenport.
Come early and have your favorite breakfast at either Mary Sue's, 1615 N. Harrison or Rock's Anchor Grill, 1526 N, Harrison.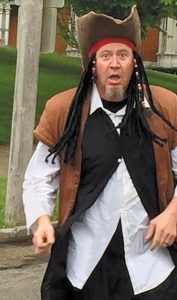 Run with The Pirate in Zeke's Pirate Fitness 2-mile Run at 9:00 AM. Or just watch the runners go by. Run will be on Main Street. Check all the details on Zeke's Facebook page. Go to getmeregistered.com Keyword: Pirate Run to register. Kids Pirate 1K Run will be at 11:00. There will be judging for the best pirate costume… so Mateys, get your eye patches on! A Pirate Party with food and drink at Zeke's Island Cafe will follow.
Other morning activities include a Fitness Challenge, Wellness Workshops and Salsa Dancing instruction all in the Hilltop Park between 14th and 15th on Harrison.
There will be an afternoon car show on 15th between Main and Harrison.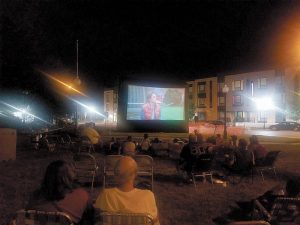 The park will come alive with music and fun activities. A food truck and ice cream stand will be there for your snacking enjoyment. Children can decorate a box to be their own car for the drive-in movie experience. Or perhaps they will want to have a pirate ship to sit in! The movie "Hook" will be shown at dusk. Bring lawn chairs or blankets to sit and watch the movie.
Salsa dancing at Zeke's Island Cafe in the evening.
Proceeds from this event will go to Abundant Life Ranchers, formerly known as Juan Diez Rancheros. This program to help children who have experienced trauma to gain trust via the use of horses is located at Femervary Park, 1800 W 12th Street, Davenport.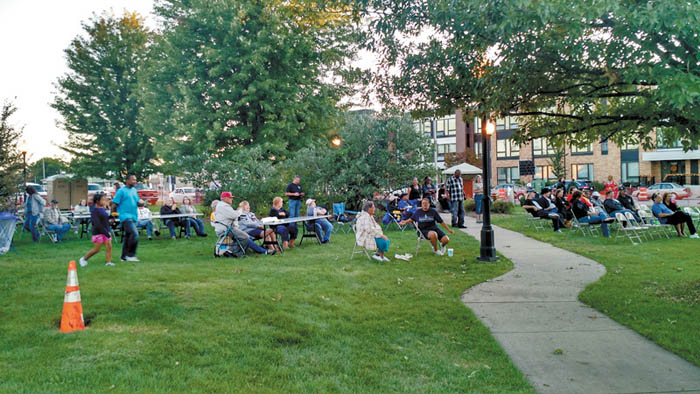 So come on out, Ye Mateys and have a good time… or ye'll haf to walk the plank! Aaarrrgh!