August 27, 2019
The Face of Agriculture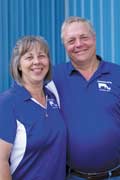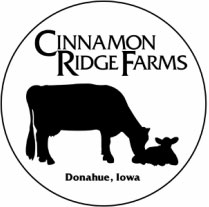 By John & Joan Maxwell
Cinnamon Ridge Farms
Over the past several decades, there's been quite a dramatic shift in the rural landscapes and how farm operations are run. Gone are the days of each farm having a few of every animal – beef cows, pigs, chickens, ducks, sheep, and dairy cows – and growing crops mainly to feed these animals. The main objective for these family operations was to put food on the table – a table usually surrounded by many mouths – and any surplus was sold as revenue for the farm.
Today in the agricultural industry, most operations face the decision to enlarge the operation or develop a niche market to be profitable. Many who have gone the route of the niche market sell their goods at farmers' markets or in local businesses under a private label.
Mechanization advances have paved the way for enlarging farming operations. With crops such as corn, soybeans, and wheat, larger equipment has made it possible for one operator to cover thousands of acres in a planting season. Technological advancements such as auto steer and variable rate planting have improved efficiencies leading to higher yields.
On the livestock side, many species are becoming vertically integrated. Most common in the poultry industry, this means that one company owns and manages all stages of production, from hatching and raising to processing, transporting, and marketing. Farmers are contracted to care for the animals using his or her own equipment and utilities. The pork and beef industries are also seeing more vertical integration influence, even the dairy industry is headed down this trail with Wal-Mart recently ending contracts with Dean Foods in favor of putting up their own dairies.
All of these changes and advancements have happened with the prices of food remaining relatively low and supplies being adequate. At Cinnamon Ridge, we have incorporated both niche marketing and farm enlargement to meet our bottom line. We farm more acres, provide public and private farm tours, make cheese, and sell farm fresh goods at our own farm store.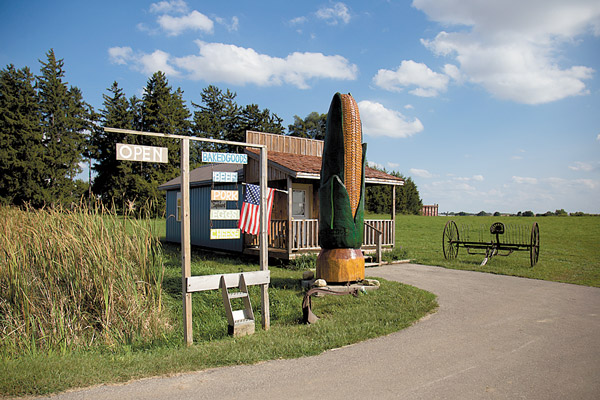 Our award-winning beef is very popular and our Iowa State Fair first place winning cheese is out of this world. Pick these up at the I-80 truckstop, Gramma's Kitchen restaurant, Machine Shed restaurant, and North Scott Foods, or stop by the Cinnamon Ridge Country Cupboard in rural Donahue for beef, cheese, pork, eggs, and baked goods to enjoy the farm fresh taste.