October 1, 2019
YOUR SOCIAL SECURITY | Davenport, Iowa Office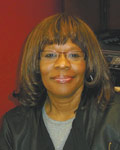 By Linda Clayton-Powell
Social Security District Manager
Davenport, Iowa
SOCIAL SECURITY CAN HELP YOU GET BACK TO WORK
Having a job means different things to different people, but it can give you a sense of self, a community to rely on, and much-needed structure. Some people define themselves through their work. Others may enjoy the social aspect of their jobs. If you rely on Supplemental Security Income (SSI) payments or Social Security Disability (SSDI) benefits and want to start working or return to work, Social Security
can help.
A plan for achieving self-support (PASS) is a plan for your future. This plan lets you use your income or the resources you own to help you reach your work goals. You could set aside money to go to school and get specialized training for a job or to start a business. PASS is for both SSI and SSDI. The job that you want should allow you to earn enough to reduce or eliminate the SSI or SSDI benefits you currently receive. You should use the PASS if all of these apply to you:
You want to work.
You get SSI (or can qualify for SSI by having this plan) because you have a disability or are blind.
You have income, other than SSI, or resources above the resource limit, to use to get a job or start a business.
In some cases, someone on SSDI can use a PASS and become eligible for SSI while pursuing the plan. Your employment income may reduce or eliminate your SSDI benefits. Under SSI rules, any income that you have may reduce your SSI payment. But if you have an approved plan, you can use most of that income to pay for the items you need to reach your work goal.
We don't count money set aside under the PASS when we decide your SSI payment amount. This means you may get a higher SSI payment. However, you can't get more than the maximum SSI payment for the state where you live. With an approved plan, you can set aside money to pay expenses needed to reach your work goal. You can read all about what work expenses are covered, and more, at www.socialsecurity.gov/pubs/EN-05-11017.pdf.
The plan must be in writing, and Social Security must approve it beforehand. To start, contact your local Social Security office for an application (Form SSA-545-BK). You can access this form at www.socialsecurity.gov/forms/ssa-545.html.
If you need help, there are many people who can help you write a PASS, including a Ticket to Work service provider, vocational counselor or a relative. Social Security's Ticket to Work (Ticket) program supports career development for Social Security disability beneficiaries who want to work. The Ticket program is free and voluntary. The Ticket program helps people with disabilities progress toward financial independence. To learn more about the Ticket program, call the Ticket to Work Help Line at 1-866-968-7842 or 1-866-833-2967 (TTY) Monday through Friday, 8 a.m. to 8 p.m. ET.
Your job isn't just a source of income — it can be a vehicle to independence or a beginning to fulfilling your dreams. Let Social Security's PASS help you achieve your goals.
OUR LIFETIME COMMITMENT TO YOU AND YOURS
Social Security is here with information, tools, and benefits to help you secure today and tomorrow. Our journey together begins when you're born and get your Social Security card. It continues when you get your first job and follows you through your entire career, marriage, and retirement. Our commitment is to be with you throughout life's journey. Our promise extends to surviving family members when a worker dies.
Some of the Social Security taxes you pay go toward survivors' benefits for your family. In the event of your death, certain members of your family may be eligible for survivors' benefits; these include widows and widowers, divorced widows and widowers, children, and dependent parents.
The amount of benefits your survivors receive depends on your lifetime earnings. The higher your earnings are, the higher their benefits will be. The value of your survivors benefits may be more than the value of your individual life insurance.
By making sure your earnings are posting correctly, you are passing down protections to your survivors, just as your parents did before you. You can do this by:
Creating a personal my Social Security account at www.socialsecurity.gov/myaccount. Your personal my Social Security account is secure and gives you immediate access to your earnings records, Social Security benefit estimates, and a printable Social Security Statement.
Visiting our Benefits Planner for Survivors to help you better understand your and your family's Social Security protection as you plan for your financial future at www.socialsecurity.gov/planners/survivors.
Checking your Social Security Statement to see an estimate of survivors' benefits we could pay your family at www.socialsecurity.gov/myaccount. It also shows an estimate of your retirement and disability benefits and provides other important information.
For more information, please visit www.socialsecurity.gov or read our publication Survivors Benefits at www.socialsecurity.gov/pubs/EN-05-10084.pdf. You can also help us spread the word by sharing this information with your family and friends.