October 29, 2019
Learn about the 10 Signs of Alzheimer's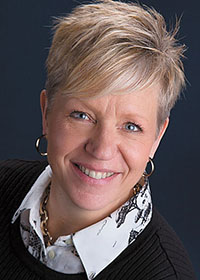 By Anne Coffman
Marketing Director at Ridgecrest Village
Today, an estimated 47 million people worldwide have some form of dementia, including more than 5 million Americans. Learning as much as you can is the first step toward taking control of your life or helping someone you know with this disease. In the early stage of the disease, a person with dementia can live well by empowering themselves with the right information and resources. Dementia is not a specific disease rather an overall term that describes a group of symptoms.
Alzheimer's is the most common cause of dementia; it is a general term for memory loss and other cognitive abilities serious enough to interfere with daily life. Alzheimer's is a progressive disease, where dementia symptoms gradually worsen over a number of years.
Alzheimer's is not a normal part of aging. Memory loss that disrupts daily life may be a symptom of Alzheimer's or another form of dementia. Alzheimer's is a brain disease that causes a slow decline in memory, thinking and reasoning skills. There are 10 warning signs and symptoms to be aware of.
Join us at Ridgecrest Village, 4130 Northwest Blvd, Davenport for our October Lunch and Learn educational series to hear about recognizing the 10 signs of Alzheimer's.
Learn what to look for and what you can do if you recognize them in someone you know. Our featured speaker will be Yolanda Morgan, Community Educator with Alzheimer's Association
Lunch and Learn, November 20th
12:00pm Lunch ($5.00)
1:30pm Program (no charge)
Please RSVP by November 18th to Karen McCoy at
(563) 388 3563 or email  kmccoy@ridgecrestvillage.org
Our monthly Lunch and Learn educational lecture series feature guest speakers that inform and educate our residents and anyone who would like to attend. These events are at no cost to attend, but you are welcome to join us for lunch ($5)
Submitted by: Karen McCoy, Marketing Consultant for Ridgecrest Village in Davenport, Iowa.  For more information about Ridgecrest Village, contact Karen at 563-388-3563