October 29, 2019
Family and the Holidays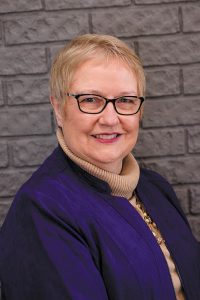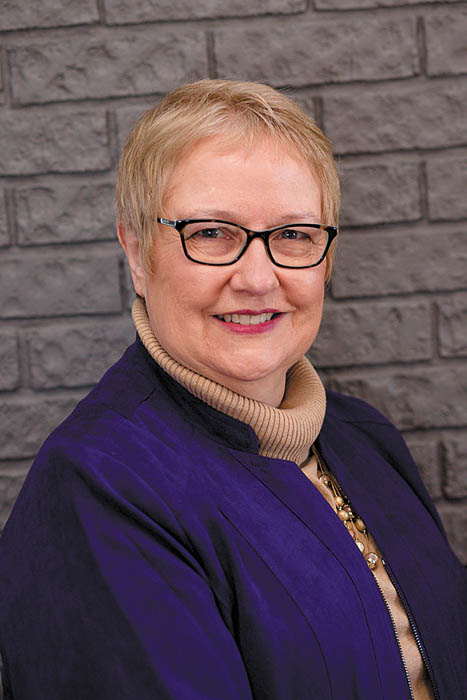 By Gail Glockhoff-Long
GolderCare Solutions
Family and the Holidays by GolderCare Solutions
The holidays are just around the corner, which traditionally means time spent with family. The kids have a break from school and adults get a couple of days off from work, presenting a unique opportunity for family members to reunite. Every family has holiday traditions from all of the out of town children arriving for the big turkey dinner prepared by Mom to everyone trucking out and cutting down a fresh Christmas Tree to a house full of 3 or 4 generations opening presents. If your family includes an elderly or disabled family member is in the equation, it may be time to rethink some of the activities. Taking some time before the festivities begin to plan your visit with an aging loved one can help you and the entire family enjoy their time together.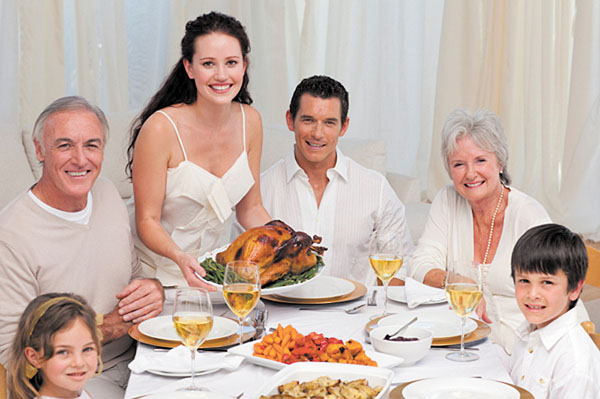 Know before you go – You may want to know before you visit what may be different in your loved one. Is there a family member or caregiver that can tell you how grandma is doing? Perhaps her cognitive abilities are slipping, or she needs help with more things than she used to. Knowing in advance can prepare you and your children for the changes you may see. Talking to your kids about what they may see and asking them for patience in your visit to grandma can prevent some issues.
Change up traditions – Mom always hosted and prepared the big dinner by herself. Come a day early and help with the preparations. It may be time for her to rest on her laurels. My mother appreciated when we called and said we would pick her up to go to brother's house for Thanksgiving and she didn't have to prepare anything. Invite mom to your house. If Dad is in a nursing facility, move the party there. There may be a private room if you have a large family or small children that need space to move around.
Be a fresh set of eyes – The holidays give you an opportunity to check on your loved one's well-being, especially if you haven't visited in a while. When we see someone every day, we may not notice health changes because they happen gradually. On the other hand, when we visit seniors whom we haven't seen in a while, the changes may be more obvious. If you're visiting in their home, check their pantry and refrigerator to make sure they're eating fresh, healthy food. Glance over the overall safety of their home, assuring that carbon monoxide and smoke alarms have batteries and that the rooms are free from fall or tripping hazards. Take note if you see a stack of unopened bills. Do their medications look organized and current? You may notice warning signs or concerns you need to address if they are to remain independent at home.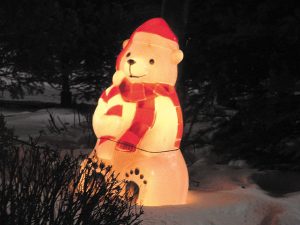 Enjoy your time together – After you have ensured that your loved ones are happy and safe, focus on making the most of the holidays and your time together. Encourage group activities to get your family moving; dance to some favorite tunes or take a drive through the neighborhood to see the lights. Find ways to reminisce about holidays past. Even seniors with advanced memory loss retain long-term memories and may be able to speak vividly about a Christmas more than 50 years ago. Get out family photo albums and videos that bring the past to life for your parents.
Be aware of sadness – Remember that while the holidays are a special time to celebrate with family, they can also be hard for seniors who may have lost someone special or are reminded of old traditions. This is why it's important to pay close attention to your loved ones' behaviors and needs. Make sure they are comfortable when surrounded by multiple relatives at once, especially those they aren't used to being around which can cause confusion. Even if your loved ones don't seem to experience depression most days, make sure they aren't showing signs of unusual sadness or anxiety during the holidays which can be heightened by added people or activities.
Make time to do what they love – If your older family members enjoy a certain hobby or activity, make sure that you incorporate it into your holiday festivities. Sing a favorite hymn or Christmas Carol, play a card game they enjoy, or decorate cookies together. The key is doing activities that your relatives will engage in. It will also establish a sense of normalcy. If memory or blindness is an issue, help them know what grandchild they are talking to so the grandchild feels special. "Harper, come show Grandma the cookie you decorated."
Plan quiet time – Most seniors, whether living at home alone or in assisted living or nursing care, live a quiet life of routine. All of the extra activity and visitors can be exhausting. Remember to incorporate some quiet time into the day as an opportunity to recharge their batteries before continuing on with the rest of the day. Quiet time could include bringing them to a bedroom and allowing them to take a quick nap or sitting down with them in a calm area of the house and finding a sunny window to doze near. More active seniors may just need a sit down cocoa and cookie time. This is an ideal time to measure how they're feeling and how they're handling the holiday gathering.
Christmas Cards and Gifts – As your loved one ages; it can be helpful to assist them with traditional holiday correspondence and gift giving. As they lose independence, guilt is common when they can't do what they used to do. Spend an afternoon assisting your aging parent with preparing holiday cards for mailing. Take on the legwork of shopping for grandkids and assure your loved one that this has been taken care of. Knowing they can still connect in these ways can be important to feeling valuable and still a part of the family traditions.
Timing is everything – Between the struggle to stay awake and the added stresses of the day, one of the hardest things for many seniors to accommodate during the holidays is evening gatherings. Consider moving your celebration to lunchtime or midafternoon for better success.
There are many other ways you can ensure success of the holidays with your aging family member and build family bonds no matter what the age. If this is your goal, we invite you to attend our Senior Empowerment Series titled "Family and the Holidays". We will discuss these ideas and more to make your family holiday celebration the best it can be. Our empowerment events are held at 10:00 am, and are free and open to the public. We hope you will join us on one of the following days:
Wednesday, December 4 – GolderCare Education Room, 1900 State Street, Bettendorf
Wednesday, December 18 – Moline Public Library, 3210 41st Street, Moline
GolderCare Solutions is an independent advocacy group for seniors, the disabled and those that care for them GolderCare has offices in Moline and Bettendorf. You can reach GolderCare at (309) 764-2273 or learn more at www.goldercare.com.
Gail Glockhoff-Long is a Benefits Advocate and Insurance Specialist at GolderCare Solutions. You can reach Gail by calling (309) 764-2273 or visit www.goldercare.com for more information.