October 29, 2019
What's the Cost of Medicare…?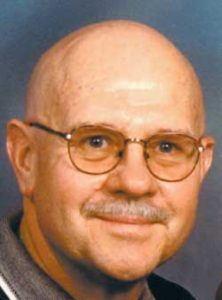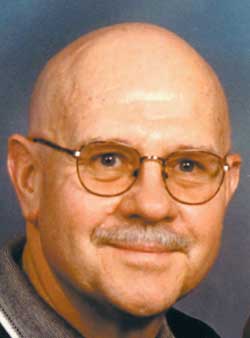 By Richard J. Schillig, CLU, ChFC, LUTCF
Independent Insurance and Financial Advisor
We are always asked….what is this (Medicare) going to cost? Many persons turning age 65 and aging into Medicare are shocked at the high costs of the various parts of Medicare. Others are relieved with Medicare costs and look at that cost as relief from today's high premiums for individual (non-group) major medical insurance prior to age 65. Let's review those costs for Medicare Plans.
Recall Medicare is actually made up of several distinct parts but only one of them, Part A, is free for most people. Part A covers hospital care and technically some people do need to pay for it, but it's free for most enrollees. Medicare Parts B and D cover doctor visits, medical services and prescription drug programs. The standard monthly premium for Medicare Part B is $135.50 per person, but higher income households will face a surcharge that increases this monthly cost. The Medicare B base cost in 2019 is $135.50. This is $1.50 higher than in 2018. The base Part B premium for 2020 is projected to be $144.30. Again households with higher income will pay more than the base premium. Current law states that married couples filing a joint income tax return with income up to $170,000 will pay this base premium. Single tax filers with incomes at $85,000 will pay base premium. In 2020 the income threshold increases slightly – married filing jointly $174,000. Single tax filers $87,000. Incomes above these amounts will see an increase in the Part B premium.
Premiums for Medicare Part B are automatically deducted monthly from Social Security Retirement income if we are collecting retirement income. If not yet collecting retirement income – since we have the option of postponing social security income beyond age 65 Medicare will send quarterly bills. Keep in mind the federal government provides Medicare Parts A and Part B called "Original Medicare." Because of deductibles and coinsurance with A&B many elect to also purchase a Medicare Supplement Plan. These plans are issued by private insurance companies with an additional premium. Original Medicare then has Part A & Part B issued by Medicare. The Medicare Supplement (sometimes called a Medigap Policy) is issued by private insurance companies.
Medicare Part D is the prescription drug part of Medicare. Medicare Part D is also issued by a private insurance company – not the federal government. Medicare Part D is almost mandated by the federal government for all Medicare recipients. The cost of these private prescription drug plans vary depending on coverage. In our Medicare Regions premium range from a low of $17 to over $100 monthly dependent on deductible, copayments, and formulary.
In summary, Original Medicare has really 4 parts; A & B issued by Medicare, Supplement issued by a private insurance company and Part D Prescription Drug Plan also issued by a private insurance company. Original Medicare has a cost.
Medicare Part C is an alternative to Original Medicare and is referred to as an Advantage Plan. These plans are issued by private insurance companies. When an individual elects Medicare Part C they are electing to participate in a private insurance plan instead of the government-provided Medicare. However, persons electing Medicare Part C for their choice must continue to pay the Part B premium. When Medicare receives this Part B premium and recognizes an individual has elected an Advantage Plan instead of Original Medicare – Medicare will then send that Part B premium to the insurance company elected by that individual. The bottom line though on Medicare Part C is – there is a cost.
Rather we choose Original Medicare or choose the alternative Advantage Plan there is a cost for Medicare. Each month our agency offers a monthly Community Meeting open to the public. These meetings are intended to provide information on the choices people have as they become eligible for Medicare. During the month of October, meetings are set for Oct 15 and Oct 17. November meetings are November 19 & 21st.
The Annual Enrollment Period Oct 15 to Dec 7 allows current Medicare folks to change their Medicare choice for the following year. Our monthly Community Meetings are designed to provide information on the choices we have with Medicare. If currently on Medicare or just becoming eligible for Medicare these meetings are designed to provide information on these choices. Call us for reservation….see our ad this page.
Filed Under: Finance, Retirement
Trackback URL: https://www.50pluslife.com/2019/10/29/whats-the-cost-of-medicare/trackback/