January 3, 2020
Downsizing, Decluttering and Safety in Your Home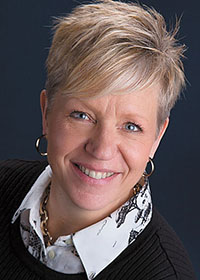 By Anne Coffman
Marketing Director at Ridgecrest Village
Have you recently been thinking about downsizing? Downsizing can provide relief from the physical and financial burdens of maintaining a larger living space. Whether you are moving from a house that you have occupied for decades, or just from a larger apartment to a smaller one, downsizing can start a new chapter in your life. But where do you start?
How does one go about the task of wading through all the accumulated possessions? Dr. Jill is here to help!
Whether you are downsizing or just looking to organize and brighten your space, it is important to declutter. Clutter accumulates slowly over time and managing it can become overwhelming. You may have drawers, closets, or entire rooms full of unorganized items, which makes it hard to find things and can leave you frustrated and anxious. In some cases it can lead to adverse outcomes such as depression and self-imposed isolation.
Clutter also puts us at an increased risk for personal injury, such as trips and falls. As we age, we need more room to move, so it is important to remove certain items like worn rugs, excess furniture, exposed cords, or anything that obscures a clear walking path. Starting the process of decluttering can be challenging, but ultimately it can result in a positive experience with multiple long term benefits. It can provide peace of mind and lead to renewed self-confidence. And, most importantly, it improves the safety of your home.
We personally invite you to join us for our January Lunch and Learn lecture "Downsizing, Decluttering and Safety in your Home." Our featured speaker will be Dr Jill Bjerke CEO/Founder of Home Transition Solutions. She will explain:
Downsizing- how to start and why
Decluttering – the adverse effects of clutter &
benefits of decluttering
Home Safety
Please join us for our January Lunch and Learn:
Downsizing, Decluttering and Safety in your Home
January 15th
12:00 p.m. Lunch ($5.00)
1:30 p.m. Program (no charge)
at Ridgecrest Village
4130 Northwest Blvd, Davenport
Please RSVP by January 13th to Karen McCoy at
563-388 3563 or email: kmccoy@ridgecrestvillage.org
Our monthly Lunch and Learn educational lecture series feature guest speakers that educate our residents and any interested members of the community. These events are free to attend, and we invite you to join us for lunch ($5). Be sure to make time after the lecture to take a tour of our campus.
We have ambassadors who are happy to show you around our wonderful community that we have here at Ridgecrest Village.
Anne Coffman is Marketing Director for Ridgecrest Village in Davenport, Iowa. For more information about Ridgecrest Village, contact Anne at 563-388-3215