January 3, 2020
New Enrollment Period for Advantage Plan Policyholders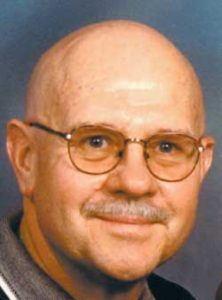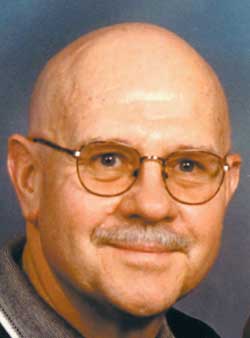 By Richard J. Schillig, CLU, ChFC, LUTCF
Independent Insurance and Financial Advisor
New beginning this year…..January 2020 – Medicare provides a new Medicare Advantage Open Enrollment Period (OEP). It started January 1 and runs through March 31…..now note this is for Medicare folks with Medicare Advantage Plans. This enrollment period replaces the Medicare Advantage Disenrollment Period that used to be from January 1 to February 14. We no longer have this Disenrollment Period – it is replaced with a new Medicare Advantage Open Enrollment Period (OEP) and that OEP will continue in 2020. Now its important to know that the Medicare Advantage OEP is somewhat more limited than the Fall Open Enrollment Period. During the Medicare Advantage OEP, you general have a one-time opportunity to:
Change from one Medicare Advantage plan to a different Medicare Advantage Plan
Drop you Medicare Advantage plan and return to Original Medicare, Part A and Part B
Let's talk for a minute about Medicare Advantage Plans: Why would you sign up for one?
The type of Medicare coverage you want is entirely up to you. Here are a few facts about Medicare Advantage Plans to help you decide.
Most Medicare Advantage plans offer prescription drug coverage
Many Medicare Advantage plans offer extra benefits, such as fitness programs or gym memberships
Some Medicare Advantage plans might save money on your health-care expenses.
Some plans have premiums as low as $0 per month.
Every Medicare Advantage plan has an annual out-of-pocket maximum spending limit. That means that after you spend a certain amount of approved medical costs during one calendar year, you don't have to pay for covered medical services for the rest of that year. This limit can vary among plans and from year to year.
With any type of Medicare Advantage plan you are required to pay your monthly Medicare Part B premium – along with any premium the Medicare Advantage plan may charge.
NOW listeners remember……if you DO NOT HAVE a Medicare Advantage Plan now…..this new Medicare Advantage plan open enrollment period does NOT apply to you. BUT if you currently have a Medicare Advantage plan – you may want to change your Medicare Advantage plan choice during this upcoming Medicare Advantage plan open enrollment period.
Why would you want to change Medicare Advantage plans. There are a couple reasons for considering changing
First is – look at the out of pocket maximums on each Medicare Advantage plan….out of pocket maximums vary depending on the plan…..in Iowa lowest OOP maximum is $3,300 – highest is $6,700. And remember this is per person per calendar year. In Illinois OOP maximums are the same range….low of $3,300 to high of $6,700. My experience in working with Medicare folks is sometimes Medicare people seek advice or information from non-licensed insurance people and don't receive the full story. My experience this year is I've had some Medicare folks receive information on a Medicare Advantage Plan because the premium is $0. That sounds wonder
Again listeners – if you have a Medicare Advantage plan you have an additional Open Enrollment Period beginning January 1 through March 31. OR during this Open Enrollment Period, you may want to change from Advantage Plan back to Original Medicare Part A and B and pick up a supplement and prescription drug plan. But be careful…..there are pros and cons to each choice.
Now, remember – if aging into Medicare……turning age 65 – that is your initial enrollment period and you have that 7 month window to enroll in your Medicare choice. May choose Original Medicare with the Medicare Supplement and prescription drug plan……that's Medicare Part A & Part B issued by the government. Plus Medicare Supplement issued by private insurance company and Medicare Part D prescription drug plan issued by a private insurance company. This is one choice you have for Medicare during that 7 month Initial Enrollment Period. The other choice during the 7 months Initial Enrollment Period is for a Medicare Advantage Plan.