March 6, 2020
YOUR SOCIAL SECURITY | Rock Island, Illinois Office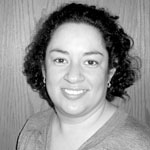 By Cristina Vital
Social Security Manager
Rock Island Social Security Office
Questions and Answers
Question:
I run a bed and breakfast. By this time every year, I am tired of all the paperwork involved with filing taxes. Is there an easier way for small businesses to file W-2s for their employees?
Answer:
Absolutely. If you are a small business owner or entrepreneur, you should check out Social Security's Business Services Online (BSO) website. There, you can file your employees' W-2s and W-2cs electronically and print out the W-2s to provide paper copies to your employees. You also can verify the Social Security numbers of your employees. Our online services are easy to use, fast, and secure. Visit our BSO page at www.socialsecurity.gov/bso.
Question:
I recently applied for a replacement Social Security card, but I might be moving before it arrives in the mail. What should I do if I move before I get it?
Answer:
Once we have verified all your documents and processed your application, it takes approximately 10 to 14 days to receive your replacement Social Security card. If you move after applying for your new card, notify the post office of your change of address and the post office will forward your card to your new address. If you do not receive your card, please contact your local Social Security office. To get a replacement, you will have to resubmit your evidence of identity and U.S. citizenship, or your lawful immigration status and authority to work. You can learn more at www.socialsecurity.gov.
Question:
How are my retirement benefits calculated?
Answer:
Your Social Security benefits are based on earnings averaged over your lifetime. Your actual earnings are first adjusted or "indexed" to account for changes in average wages since the year the earnings were received. Then we calculate your average monthly indexed earnings during the 35 years in which you earned the most. We apply a formula to these earnings and arrive at your basic benefit. This is the amount you would receive at your full retirement age. You may be able to estimate your benefit by using our Retirement Estimator, which offers estimates based on your Social Security earnings. You can find the Retirement Estimator at www.socialsecurity.gov/estimator.
Question:
I plan to retire soon. When are Social Security benefits paid?
Answer:
Social Security benefits are paid each month. Generally, new retirees receive their benefits on either the second, third, or fourth Wednesday of each month, depending on the day in the month the retiree was born. If you receive benefits as a spouse, your benefit payment date will be determined by your spouse's birth date.
Here's a chart showing how your monthly payment date is determined:
Day of the Month You Were Born Social Security Benefits Paid On
1st-10th Second Wednesday
11th-20th Third Wednesday
21st-31st Fourth Wednesday
For a calendar showing actual payment dates, see the Schedule of Social Security Benefit Payments at www.socialsecurity.gov/pubs.
Question:
What is substantial gainful activity (SGA)?
Answer:
We use the term "substantial gainful activity," or "SGA," to describe a level of work activity and earnings. Work is "substantial" if it involves doing significant physical or mental activities or a combination of both.
If you earn more than a certain amount and are doing productive work, we generally consider that you are engaging in SGA. For example, the monthly SGA amount for 2020 is $1,260. For statutorily blind individuals, that amount is $2,110. In these cases, you would not be eligible for disability benefits if you made over those amounts. You can read more about substantial gainful activity and if your earnings qualify as SGA at www.socialsecurity.gov/oact/cola/sga.html.