July 13, 2020
Barbershops and Beauty Salons in the Hilltop Campus Village
The Promotion committee of the Hilltop Campus Village wants you to know that businesses are opening up. This article features the beauty and barber shops but the retail stores and restaurants in the Hilltop are also opening their doors again. All of these businesses have been hit hard financially due to the COVID 19 shutdown. They are looking forward to your business.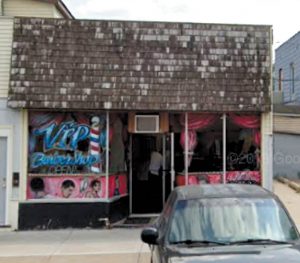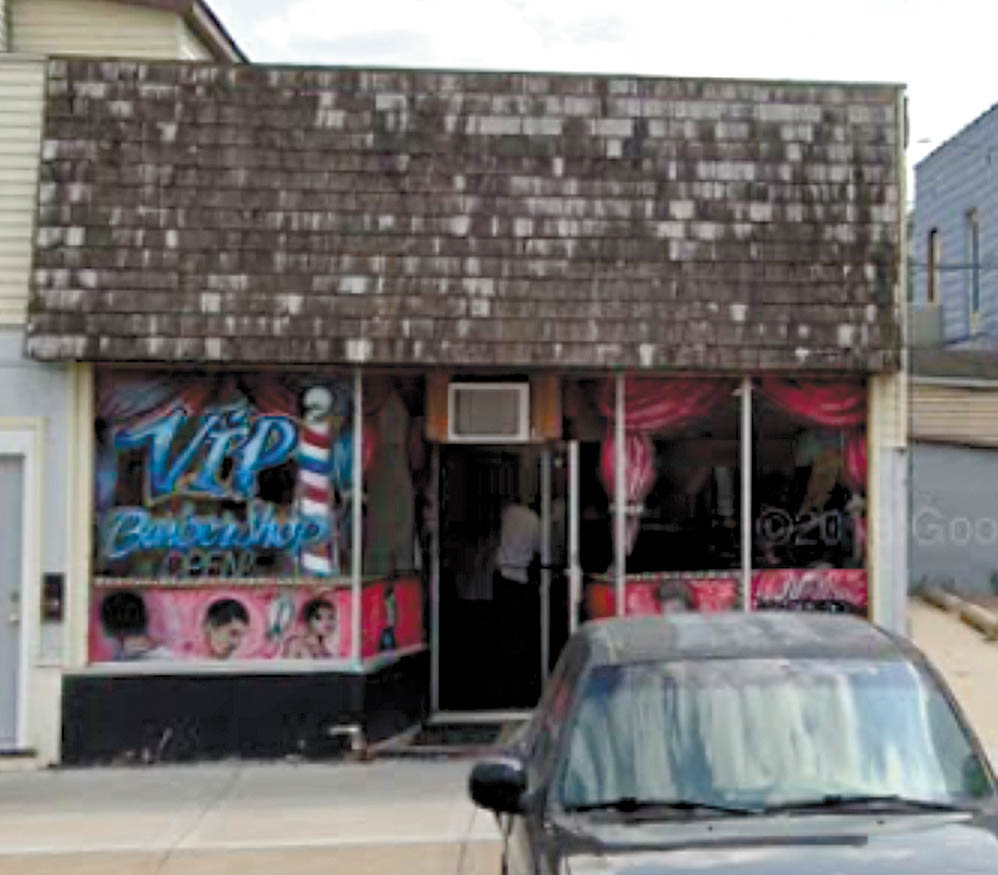 VIP Barber Shop specializes in up-to-date and artistic cuts for their customers. Ron Robinson, owner of VIP, told me he wears a mask and gloves. He sanitizes his work area. Patrons may wear masks, but some services such as a shave could not be done with a mask on. Appointments may be made by calling (563) 823-0980. Visit him on Facebook. VIP is located at 305 W 16th Street, around the corner from Rock's Anchor Grill.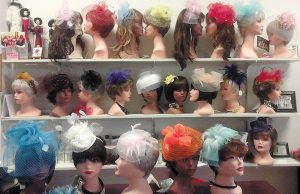 Hats, Hair 'n Wigs, located at 1518 N Harrison, Davenport is open for business. Gloria, the owner, told me she is masked and gloved, cleans all of her equipment. As a beautician, she says she has always maintained a clean work area and sanitized equipment. She is now taking appointments for beauty services or wig fittings. She encourages window shopping of her hats and wigs, but asks that you be masked and practice social distancing when entering the store.
Her hours are Tuesday through Saturday, 10:00 AM to 5:00 PM. Call (563) 322-0804 to make an appointment or for more information. She is always running a special on something. Follow her on Facebook or check out her website at hatshairwigs.com.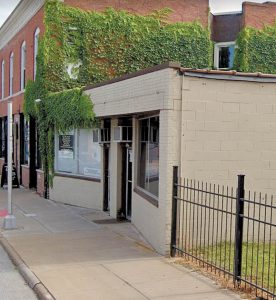 Joe's Barber Shop at 1505 N Harrison is the longest standing small business in the QCA. He is here to help you with all of your barbering needs. Hours of operation are 8:00 to 6:00 Tuesday through Saturday. Joe said he offers face masks and hand sanitizers upon request. He also uses sanitary wipes at his work area. Appointments can be made by calling (563) 322-9111. Walk-ins are accepted. Follow him on Facebook at Joe's Barber Shop of the Quad Cities.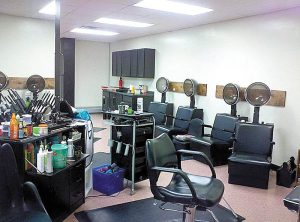 You will find Sampson's Hair Salon located at 1706 Brady Street, Ste 108. Veronica, the owner, says even though she is now open, some of her regular customers that are elderly are not venturing out yet. This really hurts her business. She has a wide array of services to choose from, so if you are going to different salons, give her a try. Her philosophy is that the main purpose of doing hair is to keep it healthy-looking and manageable. Her hours are 10:00 AM – 5:00 PM, Tuesday through Saturday. You can reach her by phone at (563) 326-7155 or email at veronica.sampson@live.com. Follow her on Facebook at Samson's Hair Salon or visit her website at http://www.sampsonhairsalon.com.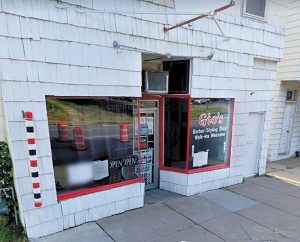 Gio's Barber and Styling Shop is located at 1121 Brady Street. Gio has been cleaning and sanitizing his establishment. Contact him at (563) 323-1779. Check out his Facebook page Gio's Barber and Styling Salon or his website https://gios-barber-and-styling-shop.hub.biz.
You can get an array of spa style services and products at D'Haute Beauty Bar. D'Haute, a full-service beauty salon, is multicultural. This establishment is located at 1228 Brady Street. Remona Laing is the owner of this great establishment.
She employs estheticians to give you the best in cosmetics and facial treatments. Services also include microblading, waxing, and spa treatments are available. She carries a large selection of beauty products for hair, body and spa to keep you looking and feeling your best. Call (563) 514-5131 for an appointment. Follow her on Facebook and Twitter. Website is http://www.dhautebeauty.com. We are offering a $10 discount code to those who see this article. When you visit us, ask for discount code DH10.
Welcome Allied Barber Supply to the Hilltop Campus Village. This new business, owned by Russell Maidlow, is located at 1513 N. Harrison. He carries a wide selection for all of your grooming needs. Keep your mustache neat and trimmed. His store hours are Tuesday- Friday 9:00 AM – 7:00 PM and Saturday 9:00 AM – 3:00 PM. Follow him on Facebook or his website. Call (563) 271-6261 got more information.
The Hilltop Business Association and neighbors welcome you! D'Allen Suites Salon is located at 1329 N Harrison. Martha Spears is the proprietor of this establishment. Her suites are independently run businesses.
Everyone there is abiding by the CDC guidelines for health and safety.
They want the best experience for you.
Images of You beauticians are Brenda Hanna-Jones at (563) 499-0556 and Valora Richardson at (563) 639-5888, both are in Suite #4. Leslie McGeorge-Meade at (563) 505-9790 is in Suite #3. Nancy Gustavis at (563) 505-8781 is in Suite #2. Hours of operation are by appointment only.
Pop! Studio Salon is run by Adam Parr, Suite #6. Appointment can be made by calling (563) 271-3483. Check out his Facebook page. Pop Studio Salon or http://www.twitter.com/pop_salon.
Welcome Home by Mark Becker is also in Suite #6. Call him at (563) 529-3417. Follow him on Facebook, Welcome Home by Mark Becker.
All of these suites are by appointment only.
4 Sher Cut & Style, now located in the Mid-town building, second floor at 1706 Brady, Ste 202, provides services to clients of all ages and ethnic backgrounds. They provide a warm, friendly, family environment. Hours are 9:00 AM – 6:00 PM Monday through Saturday. Contact them at (563) 324-7437. Follow on Facebook.