July 13, 2020
YOUR SOCIAL SECURITY | Rock Island, Illinois Office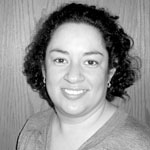 By Cristina Vital
Social Security Manager
Rock Island Social Security Office
CORONAVIRUS-RELATED MEDICARE SCAM ALERT
Since older Americans are particularly vulnerable to coronavirus (COVID-19), we want to remind Medicare beneficiaries to be vigilant and take precautions to avoid falling victim to healthcare fraud during this pandemic. We're warning Medicare beneficiaries that scammers may try to
use this pandemic to steal their Medicare number, banking information, or other personal data.
Unfortunately, scammers take advantage of the most vulnerable people during times of uncertainty and change. You must protect yourself by making sure you only give your Medicare number to your doctor, pharmacist, hospital, health insurer, or other trusted healthcare provider.
If someone calls you on the phone, saying they're from Medicare, and asks for your Medicare number or other personal information – just hang up.
Medicare representatives will never:
Call beneficiaries to ask for or to "verify" Medicare numbers.
Call to sell you anything.
Promise you things if you give them a Medicare number.
Visit you at your home.
Call you to enroll you in a Medicare program over the phone, unless you call us first.
Medicare cards no longer have Social Security numbers on them to reduce fraud and protect beneficiaries from identity theft. Even with this change, you should guard your Medicare card like you would a credit card. Be sure to check your Medicare claim summaries for errors and questionable bills.
If you suspect Medicare fraud, please report it by calling Medicare's toll-free customer service center at 1-800-MEDICARE (1-800-633-4227). You can also visit Medicare online at www.medicare.gov/forms-help-resources/help-fight-medicare-fraud.
Please help inform others by sharing this message with family and friends.
Social Security Unveils Redesigned Retirement Benefits Portal
The Social Security Administration announced the first of several steps the agency is taking to improve the public's experience on its website. The newly redesigned retirement benefits portal, at www.socialsecurity.gov/benefits/retirement, will help millions of people prepare for and apply for retirement.
"We are working hard to continue improving our website to provide people with clear, helpful information and easy access to our online services," said Andrew Saul, Commissioner of Social Security. "Our new retirement portal is more user-friendly and easier to navigate, whether someone is ready to learn about, apply for, or manage their retirement benefits."
The redesigned portal will make it easier for people to find and read about Social Security retirement benefits, with fewer pages and condensed, rewritten, and clearer information. The portal also is optimized for mobile devices so people can learn and do what they want from wherever they want, and the portal now includes the ability to subscribe to receive retirement information and updates.
Click on www.socialsecurity.gov/benefits/retirement to find out how to Learn, Apply, and Manage retirement benefits, and learn how to create a personal my Social Security account online.
More improvements to Social Security's website are planned for later in 2020 as the agency seeks to continuously improve the public experience at www.socialsecurity.gov.
IMPORTANT UPDATE TO MY SOCIAL SECURITY'S REPRESENTATIVE PAYEE PORTAL
Millions of Americans who get monthly Social Security or Supplemental Security Income (SSI) benefits need help to manage their money and may need a representative payee.
A representative payee is a person or an organization we appoint to receive the Social Security or SSI benefits for beneficiaries who can't manage or direct the management of their benefits.
Representative payees must know the beneficiary's needs to decide the best use of benefits for care and well-being. To help with this responsibility, representative payees can now get, save, email, and print a benefit verification letter for the person they represent using their own my Social Security account at www.ssa.gov/myaccount. There is no need to visit or call a field office.
Many representative payees are also responsible for completing an annual form to account for the benefit payments received. To complete this process, representative payees can either fill out the form and return it to Social Security or conveniently go online at www.ssa.gov/myaccount/rep-payee.html to file the report. It is important to know that a state Protection and Advocacy agency may contact the representative payee to review the receipts and records of income and expenses.
Visit www.ssa.gov/payee if you have questions about Representative Payees.
For additional information about the local Social Security offices in Rock Island, Illinois (hours of operation, directions, contact numbers, etc.) please visit our website:
https://ssa-office.com/org/social-security-office-in-rock-island/
Filed Under: Finance, Retirement
Trackback URL: https://www.50pluslife.com/2020/07/13/your-social-security-rock-island-illinois-office-96/trackback/