August 1, 2020
Trying Times Can Affect Anyone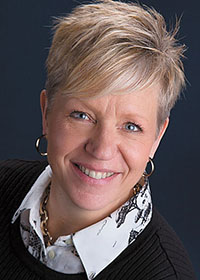 By Anne Coffman
Marketing Director at Ridgecrest Village
In the past, I have encouraged everyone to look for the good in our unique situation. However, this is not possible for everyone. As COVID continues it should come as a no surprise that this lasting pandemic can take a toll on one's mental health. Prolonged separation and inability to function in our normal capacity can morph into actual depression.
What is depression? Depression is a common and serious medical illness that negatively affects how you feel, the way you think, and how you act. Here are some symptoms that you can use as a guideline to help you understand the symptoms in yourself or others.
Feeling sad or having a depressed mood
Loss of interest or pleasure in activities you once enjoyed
Changes in appetite, eating too much or too little
Trouble sleeping or sleeping too much
Loss of energy or increased fatigue
Feeling worthless or guilty
Difficulty thinking, concentrating or making decisions
Thoughts of death or suicide
Symptoms must last at least two weeks for a diagnosis of depression. What should you do if you suspect you might have depression? First and foremost, if it is an emergency, dial 911. Reach out to a friend or family member to talk and consult with your primary care physician. There are also several places locally you can call Vera French Mental Health Center has a same day clinic (563) 383-1900 and Genesis Behavioral Health 563-355-2577 are several places that may help. Do not suffer alone, reach out for help.
Here are some ways to combat depression which are simple and include the following: eating healthy, avoid alcohol. Get a good night's sleep – avoid naps during the day. Follow a regular daily structured routine. Physical activity each day can help as well.
Anyone can be affected by depression; the key is not to let it go on and on. There are resources out there and we encourage you to seek them out if needed. Let us all hope this pandemic ends soon.
Anne Coffman is Marketing Director for Ridgecrest Village in Davenport, Iowa. For more information about Ridgecrest Village, contact Anne at 563-388-3215