August 3, 2020
Pregnancy Resources Annual Walk for Life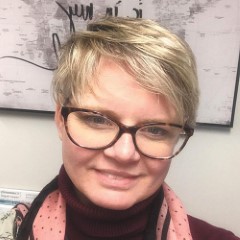 By Liz Ryan
Outreach Events, Pregnancy Resources
For 30 YEARS, Pregnancy Resources has provided life-affirming, biblically-based and holistic care. Moms and Dads can see their child's growth through education and ultrasounds. Compassionate support through pregnancy and beyond enables families to choose life.
In those 30 years, more than 82,055 center visits have been provided, reaching over 27,546 unique clients. The No Regrets school program has reached 61,061 students. One patient wrote, "The people here care about me, and I can share with them without feeling judged." Pregnancy Resources is here to offer help and hope, one relationship at a time. You can be part of making a difference by participating in our annual Walk for Life on Saturday, September 12th.
The Walk is a two-mile family-friendly walk with a time of food, fellowship, and fun. We have been apart for too long, and we want to CELEBRATE together. This year we have one common location: Empire Park in Hampton, IL. We will gather in a way that works for everyone. Our priority is to provide flexibility, promote participation, and protect the vulnerable among us as we join together to protect the unborn.
Register online at www.qcpregnancypartners.org to collect digital pledges. Or…Pick up a pledge form at the center nearest you: 2706 – West Central Park, Davenport IA 52804 or 3825 – 16th Street, Moline, IL, 61265.
On Saturday, September 12th, head to the park, get a Birthday cupcake, make a photo op. Walk check-in starts at 8:30 am. Walk with us ANY TIME from 9:00 am to 11:00 am at a social distance that is comfortable to you.
OR…
If Saturday, September 12th, doesn't work for you, pick another day, walk two miles and turn in your pledge sheet, and collected funds to Pregnancy Resources. It's just that easy!
By becoming a pledge-raising walker or walk sponsor, you will continue to provide life-saving care to moms and dads. You are helping us expand our medical team, expand ministry reach with the Mobile Medical Unit, and expand our ministry impact by adding Saturday Center Services for moms and dads. These Saturday services will include pregnancy testing, limited ultrasounds, ongoing support, parenting classes, material assistance, and post-abortion recovery for women and men. Please help us reach our God-Sized goal of $65,000 and support LIFE.