August 3, 2020
Your Advocacy Connection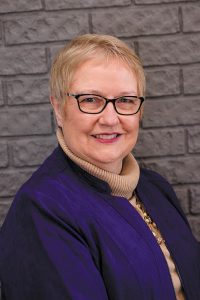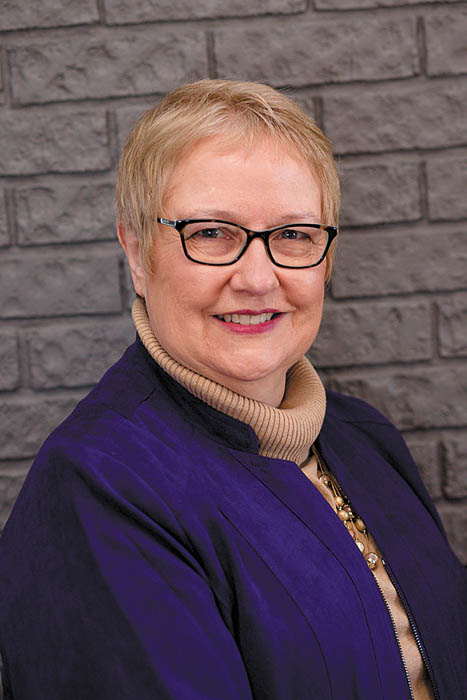 By Gail Glockhoff-Long
GolderCare Solutions
Advocacy–Needed Now More Than Ever
Moving a loved one to a nursing home facility can be a very emotional time. Dozens of questions run through your head – Is this the best place for Mom? How do I pay for this? What is my role in her care? COVID-19 has only complicated this by putting facilities in a form of quarantine from the outside world. Yes, it does help protect the residents from the infection in the outside world, but at the cost of isolation. Families are also not able to walk through and "shop" for the best facility match for their loved ones. So, how do we navigate this "New Normal"?
Once you have made the decision, your responsibilities as a caregiver do not stop. They morph into advocacy. You are no longer providing the hands-on care, but you are overseeing and advocating to ensure your loved one has the care needed. As an advocate for Mom in this setting, I urge you to be informed, be proactive, and be patient.
Get to know the nursing facility and staff. Learn the different titles of staff and what their role is in your loved one's care:
The Director of Nursing (DON) and Assistant Director of Nursing (ADON) are in charge of the entire nursing staff.
The Case Manager works with the insurance companies and the facility's therapy department to ensure that the services being provided are covered.
The Care Plan Coordinator is in charge of every resident's care plan.
The Floor Nurse is the nurse assigned to the area where your person resides. The Floor Nurse and the Certified Nurse's Assistants (CNAs) are the ones doing "hands-on care". They can report to you on the resident's mobility, mood, eating habits, hygiene, skincare, medications, treatments, and any other facets of the day.
The Therapy Program Manager is in charge of the physical, occupational, and speech therapies in the facility. Mom's therapists and Program Manager, are able to keep you abreast of their goals, progress, and future needs.
The Social Services Director assists with monitoring the resident's memory and mood implements interventions when needed, and assists with discharge planning.
The Dietary Manager runs the kitchen and dining room, works with the dietician, and is an excellent resource for questions relating to dietary needs.
Housekeeping and Laundry Services help you find missing clothing and personal items. They also notice variations in the resident's normal routine.
The Maintenance Person helps not only with the repairs of the building but also wheelchairs, walkers, and much more.
The Business Office Manager can answer questions regarding the bill and explain how a "facility trust account" works to buy essentials or go to the beauty shop.
The Administrator is involved in all of these departments and is a good resource for answers and action. Do not be afraid to sit down and talk with this person.
With physical access limited, it is even more important to know the staff so you can talk with them on the phone.
Be proactive by asking questions, understanding the medications and treatments, knowing the facility and the resident's schedule, and informing staff of your loved one's interests, goals, needs, and personality. One of the most helpful and effective ways of advocating is to have good communication with the staff. The more they know about your loved one, the more individualized care they can give. Be clear about your requests and be understanding when adjustments need to be made.
An opportune time to be proactive is to attend the Care Conference or Care Plan Meeting. This is a meeting at the facility or by phone in which you meet with staff members from several departments and discuss the resident's care plan, any changes that have occurred, and questions or concerns you may have. These meetings are a great way to stay connected and informed. Please note that you do not have to wait. You may request a meeting at any time.
Patience is a precious virtue. There are many residents, all needing care and attention. Staffing can sometimes be difficult and even when they are working non-stop, there are periods of waiting. Equipment breaks down, and items can get lost. The day to day workings are directed by, and sometimes at the mercy of, human behavior.
In this day and age, families are scattered all over the world. It is especially hard for families when nobody lives near your loved one. They assure you she is fine but you would like to see for yourself to be sure. The guilt and worry can take over your life.
This is when a professional patient advocate can be so valuable. They can go see Mom, read the nursing notes, talk to the staff that was involved, and even take pictures of Mom. They can be your eyes and ears with boots on the ground.
GolderCare Solutions Unlimited, LLC is an independent care advocacy group for seniors, the disabled, and those that care for them. You can reach GolderCare at (309) 764-2273 and learn more at www.goldercare.com.
Gail Glockhoff-Long is a Benefits Advocate and Insurance Specialist at GolderCare Solutions. You can reach Gail by calling (309) 764-2273 or visit www.goldercare.com for more information.
Filed Under: Family, Health & Wellness
Trackback URL: https://www.50pluslife.com/2020/08/03/your-advocacy-connection-30/trackback/