September 1, 2020
Pregnancy Resources 2020 Walk for Life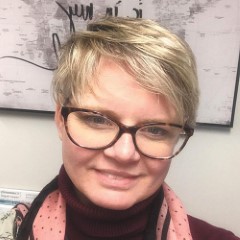 By Liz Ryan
Outreach Events, Pregnancy Resources
It's time to get your walking shoes on and help babies! Pregnancy Resources 2020 Walk for Life honoring 30 years of life-affirming ministry is Saturday, September 12th. Things are different this year, but our priority to help moms, dads, and babies remains the same. Through July, previous walkers have helped facilitate 2,330 visits to our Centers and Mobile Medical Unit. This helped families with a record number of new baby bags (baby shower in a bag), diapers plus our medical services of pregnancy tests, and ultrasound. You are and can make all the difference when you register online at www.qcpregnancypartners.org/events. Be part of a life-giving legacy when you become a pledge raising walker or by supporting your favorite Walker. If you would rather, you can pick up a pledge form at the center nearest you: 2706 – West Central Park, Davenport IA 52804 or 3825 – 16th Street, Moline, IL, 61265.
Plan to join us on Saturday, September 12th, at Empire Park in Hampton/East Moline. We have been apart for too long, and we want to CELEBRATE together. It will not be the same without you there! To provide flexibility, promote participation, and protect the vulnerable among us, Walk check-in begins at 8:30 am. Grab a birthday cupcake, take a picture by the river, and Walk any time between 9 am to 11 am and join others in a socially safe way.
OR…
If Saturday, September 12th doesn't work for you, pick another day, walk two miles and turn in your pledge sheet, and collected funds to Pregnancy Resources. It's just that easy!
By becoming a pledge-raising walker or walk sponsor, you will continue to provide life-saving care to moms and dads. You are helping us expand our medical team, expand ministry reach with the Mobile Medical Unit, and expand our ministry impact by adding Saturday Center Services for moms and dads. These Saturday services will include pregnancy testing, limited ultrasounds, ongoing support, parenting classes, material assistance, and post-abortion recovery for women and men. Please help us reach our God-Sized goal of $65,000 and support LIFE.