October 1, 2020
Hilltop Campus Village – What a Difference a Pandemic Year and Derecho Storm Can Make
Last year was the first year of the community garden called Hilltop Campus Village Urban Garden. The urban garden is located at Scott and 15th. This was a co-operative effort between P. U. N. C. H., Hilltop Campus Village, Genesis Marketing and Communications and Great Southern Bank. The end aim was to increase the amount of nutritional food available to the community.
There were multiple strategic goals in this endeavor:
Have a 12 month growing session utilizing the seed beds inside the heated Hoop Houses
Help people of all ages learn more about
gardening
Build awareness of the benefits of the harvest
So a date of September 7, 2019 was pegged for a great community event called "An Urban Taste." The harvest and the event were a great success… only looking forward to this year.
Well, enter COVID 19. The gardens were still planted and cared for by community groups. These groups include Hope at the Brick House,
P. U. N. C. H., Green Life Club of St. Ambrose, Iowa State Extension, Vine Ministry, and Hilltop Campus Volunteers and Board members.
Then Diablo Derecho hit. Clean-up of the area was provided by these groups and others from the community. Hilltop Campus Village board members and volunteers removed the huge tree that was blown over.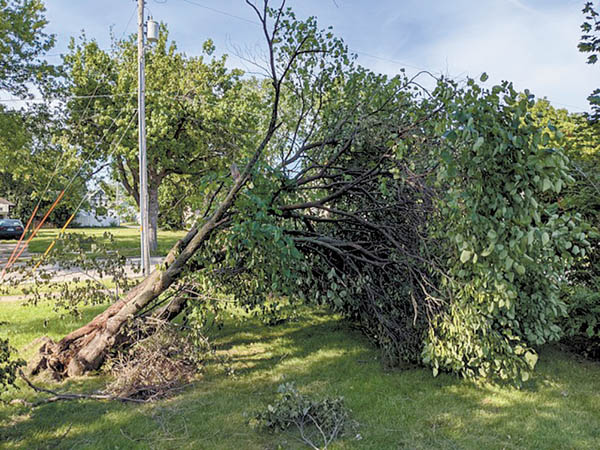 Much of the harvesting has been done but there will still be an Urban Taste on Saturday, October 17, 10 a.m. to 2:00 p.m. Vine Ministry will be giving away boxes of food to anyone attending. Also, information on canning and preserving will be available.
The aim of this event is to highlight the importance of nutrition, particularly at this time when more and more people are now cooking at home.