October 1, 2020
October is National Fire Prevention Month – Red Cross Tips for Home Fire Safety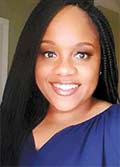 By Drew Brown
American Red Cross of Illinois
Regional Communications Manager
Every second counts when there is a home fire. The American Red Cross responds to a disaster every eight minutes in the U.S., most of which are home fires. Having working smoke alarms and a home fire escape plan are two simple steps that can make the difference in you safely
escaping your home during a house fire.
Home fires are so dangerous that they claim more lives in a typical year than all other natural disasters combined. Having working smoke alarms can cut the risk of dying in a home fire by half, but everyone in your household also should know what to do if the alarms activate.
Creating a home fire escape plan is easy to do and should be practiced frequently. With practice everyone in the household should be able to exit the home in under two minutes.
Include at least two ways to exit every room in your home and select a meeting spot at a safe distance away from your home, such as your neighbor's home or landmark like a specific tree in your front yard, where everyone knows to meet.
It is important to review your home fire escape plan with those who may not reside in your home but visit frequently such as children or grandchildren. Make sure they know how to unlock doors and where to meet outside the home.
Also make sure that hallways and doorways are not blocked with items and are easily accessible even in the dark – check to see that shoes, and other items are not in front of the exits.
Test your smoke alarms every month and practice your escape plan until everyone can get out in less than two minutes. Testing your smoke alarms each month helps ensure that they are working, but our 2020 Red Cross Home Fire Safety Survey shows 65 percent of people do not test their smoke alarms regularly.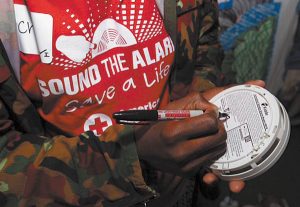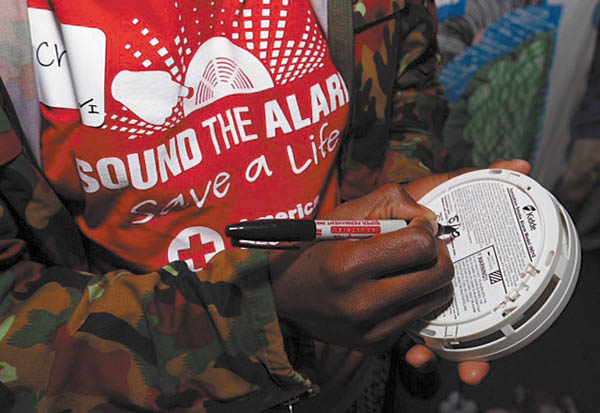 Local Red Cross Executive Director of the Quad Cities and West Central Illinois Chapter, Trish Burnett has helped many local people on the worst day of their life after a fire.
"In the Quad Cities area Red Cross volunteers help families after home fires, providing food, shelter, health services, financial assistance and more," says Burnett. "We know working smoke alarms are lifesaving, and we encourage everyone to test their smoke alarms monthly, so that it is ready in case a fire should occur."
Identifying needs is another critical part of preparedness planning. Understand how your medical, physical and cognitive needs may affect your ability to respond quickly to a disaster or emergency.
Also, talk to family and friends about the help you may need and who would be willing to assist you, if you are the victim of a house fire. Learn about community response plans by finding information locally from your city or county about emergency alerts, evacuation and shelter resources.
Many home fires are caused by cooking, candles, holiday decorations and heating sources.
As the holiday season approaches, many will be spending time in the kitchen making festive meals celebrating with family. Nearly 70 percent of us have left the kitchen while cooking, the leading cause of fire emergencies.
Safety tips for cooking include never leave cooking food unattended, move items such as dishtowels, paper, and curtains away from the stove and keep children and pets at least three feet away.
More than 50 percent of people have used a space heater at home. While this equipment is common especially during cold months, it is involved in many fatal home heating fires. Place space heaters on a level, hard and nonflammable surface at least three feet away from things that could burn.
A few minutes of planning can make the difference in the safety of the people you love the most, so take the time and make sure your family knows what to do.
Disasters do not stop and neither does the Red Cross, visit redcross.org for more information on home fire safety, creating a home fire escape plan and other disaster preparedness.
The Red Cross is also always seeking new volunteers and we encourage you to visit redcross.org/volunteer to learn more and to join us in our lifesaving mission.