November 11, 2020
YOUR SOCIAL SECURITY | Rock Island, Illinois Office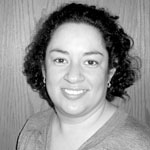 By Cristina Vital
Social Security Manager
Rock Island Social Security Office
Social Security Announces 1.3 Percent Benefit Increase for 2021
Social Security and Supplemental Security Income (SSI) benefits for approximately 70 million Americans will increase 1.3 percent in 2021, the Social Security Administration announced today.
The 1.3 percent cost-of-living adjustment (COLA) will begin with benefits payable to more than 64 million Social Security beneficiaries in January 2021. Increased payments to more than 8 million SSI beneficiaries will begin on December 31, 2020. (Note: some people receive both Social Security and SSI benefits). The Social Security Act ties the annual COLA to the increase in the Consumer Price Index as determined by the Department of Labor's Bureau of Labor Statistics.
Some other adjustments that take effect in January of each year are based on the increase in average wages. Based on that increase, the maximum amount of earnings subject to the Social Security tax (taxable maximum) will increase to $142,800 from $137,700.
Social Security and SSI beneficiaries are normally notified by mail starting in early December about their new benefit amount. Most people who receive Social Security payments will be able to view their COLA notice online through their personal my Social Security account. People may create or access their my Social Security account online at www.socialsecurity.gov/myaccount.
Information about Medicare changes for 2021, when announced, will be available at www.medicare.gov. For Social Security beneficiaries receiving Medicare, Social Security will not be able to compute their new benefit amount until after the Medicare premium amounts for 2021 are announced. Final 2021 benefit amounts will be communicated to beneficiaries in December through the mailed COLA notice and my Social Security's Message Center.
The Social Security Act provides for how the COLA is calculated. To read more, please visit www.socialsecurity.gov/cola.
SOCIAL SECURITY SPOUSES' BENEFITS EXPLAINED
Understanding how your future retirement might affect your spouse is important. Here are a few things to remember when you're planning for your retirement. Your spouse's benefit amount could be up to 50 percent of your full retirement age benefit amount. If you qualify for a benefit from your own work history and a spouse's record, we always pay your own benefit first. You cannot receive spouse's benefits unless your spouse is receiving their retirement benefits (except for divorced spouses).
If you took your reduced retirement first while waiting for your spouse to reach retirement age, your own retirement portion remains reduced. When you add spouse's benefits later, the total retirement and spouses benefit together will total less than 50 percent of the worker's amount. You can find out more about this at www.ssa.gov/OACT/quickcalc/spouse.html.
If your spouse's retirement benefit is higher than your retirement benefit, and he or she chooses to take reduced benefits and dies first, your survivor benefit will be reduced, but may be higher than what your spouse received.
If your deceased spouse started receiving reduced retirement benefits before their full retirement age, a special rule called the retirement insurance benefit limit may apply to you. The retirement insurance benefit limit is the maximum survivor benefit you may receive. Generally, the limit is the higher of:
The reduced monthly retirement benefit the deceased spouse would have been entitled to if they had lived, or
82.5 percent of the unreduced deceased spouse's monthly benefit if they had started receiving benefits at their full retirement age (rather than choosing to receive a reduced retirement benefit early).
Knowing about these benefits can help you plan your financial future. Access a wealth of useful information and use our benefits planners at www.ssa.gov/benefits/retirement.