December 1, 2020
Hilltop Campus Village – A Year in Review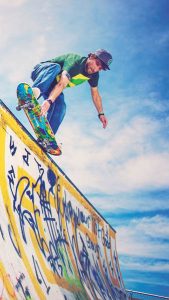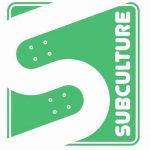 A new business has just opened at 1517 N. Harrison in Davenport. Subculture Skateboards and Disc Golf, a business specializing in skateboards and disc golf, is sure to be a hit with the college crowd on the campuses. For the parent and grandparents, you can find some great gift ideas for those hard-to-buy-for teenagers.
Store hours from now until Christmas are: Wednesday, Thursday and Friday 3:00 – 7:00 p.m.; Saturday 11:00 a.m. – 7:00 p.m.: and Sunday 1:00 p.m. – 7:00 p.m. After Christmas, the store will be open on Friday and Saturday only until March. Beginning in March, they will be open seven days a week 11:00 a.m. – 7:00 p.m.
Other shops in the neighborhood that have either opened or survived this year of 2020 are; Pretty Threads Boutique, 1519 N. Harrison; Superstars and Superheroes, 1527 N. Harrison; Brewed Book, 1524 N. Harrison; Hats, Hair 'n Wigs, 1518 N. Harrison; Allied Barber Supply, 1513 N. Harrison;
D's Boutique, 1319 N. Harrison.
On Brady Street, you will find: Brady Home Furniture, 1129 Brady; The Estate Sale Shop, 1326 N. Brady; Celebrity Styles Wigs & Accessories, 1506 Brady; Schumaker Guitar Works, 1706 Brady Suite 102.
Other news of 2020 includes the opening of the Brenton Lofts. This building at 1606 Brady was originally the Brenton Bank. It has now been rehabbed as a new living space boasting unique apartments and large, open community areas for the residents. The renovation was completed in February. This is truly a great residential addition to the Hilltop Campus Village.
In March, the Hilltop Campus Village again qualified for National Main Street America accreditation. They attained 95 of the 100 points possible of the National Standards.
Community outreach services are also a part of the Hilltop Campus Village community. This
summer, the Vera French Carol Center opened it doors at 808 N. Harrison. This is a great outreach program for the community. The Salvation Army of the Quad Cities now makes 100 Kirkwood Boulevard it local offices. The Salvation Army has been serving the community of mankind since 1865. Hope at the BRICK House, located at 1431 Ripley Street, is a nonprofit organization that has been helping this community for over a quarter-century. They offer summer and after-school programs filled with academics, educational support, and lots of FUN.
Most all of the aforementioned have websites or Facebook pages where you can find more information. Also, check out the Hilltop Campus Village website hilltopcampusvillage.org or Facebook – Hilltop Campus Village for what is happening in the area.