January 1, 2021
Ella's Kitchen
Are you cooking for only one or two. Entertaining and large family gatherings will still probably not happen for a few more months.
Did you know that your muffin tin just might be your new best friend? Meatloaf in individual portions. Freeze the little servings for later. Or a breakfast casserole or sides or dessert. Try them all.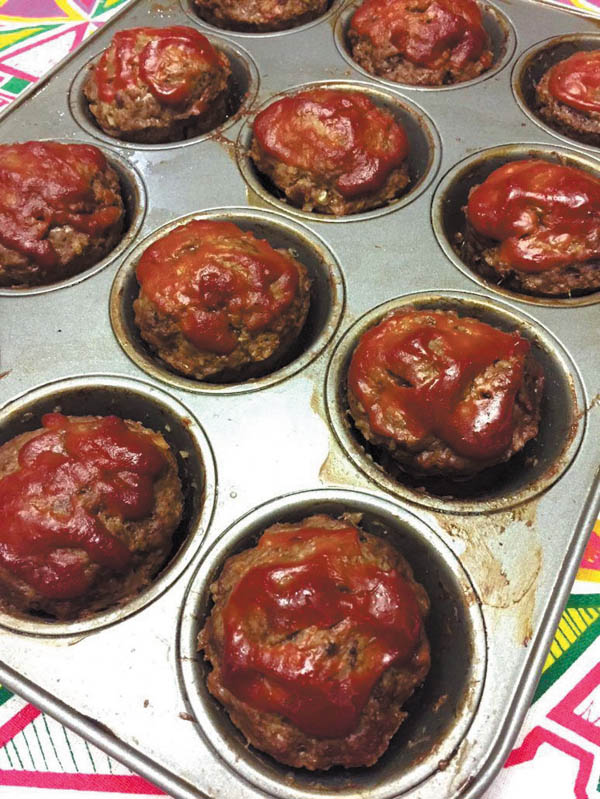 Mini Meatloaf with Surprise
Use your favorite meatloaf recipe or the one from my old red checked Better Homes and Gardens Book from 1962 that is printed below. To make the surprise, fill the muffin tin 3/4 full with meat mixture. Make a well in the center and place a ball or small chunk of cheese in there. Push meatloaf mixture over to conceal the cheese or other surprise. Or place a chunk of pickle or a large Spanish olive in the center.
Meatloaf recipe
1 1/2 pounds ground beef
1 cup medium cracker crumbs
1 cup seasoned tomato sauce
1/2 cup finely chopped onion
2 TBS. chopped green pepper
1 1/2 teaspoons salt
1 medium bay leaf finely crushed
Dash thyme
Dash marjoram
---
Preheat oven to 350 degrees. Combine all ingredients; mix well.
Place in muffin tins as directed above. Bake for 50 to 55 minutes. Cool before serving.
Wrap and freeze the extras to have on hand for another time.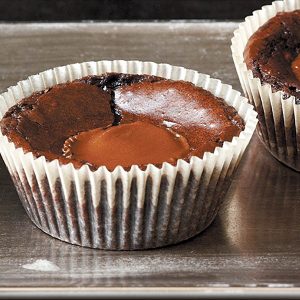 Brownie Reeses's Cups
1 package Brownie Mix
1 large egg
1/3 cup water
1/3 cup vegetable oil or olive oil
30 miniature peanut butter cup candies, unwrapped
---
Preheat oven to 350ºF. Place paper baking cups in muffin tins. Combine brownie mix, fudge packet from mix, eggs, water and oil in a large bowl. Stir with spoon until well blended, about 50 strokes. Place 2 level measuring tbsp. of batter in each paper liner. Bake at 350ºF for 10 minutes. Remove from oven. Push 1 peanut butter cup candy into center of each cupcake until even with surface of brownie. Bake 5 to 7 minutes. Remove from oven and cool completely.
You can wrap and freeze extra cupcakes.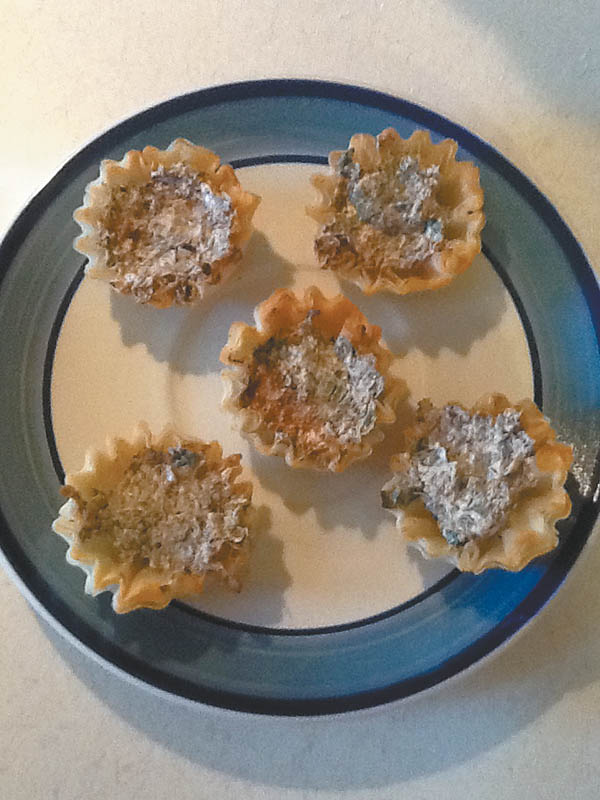 Cheese and Greek Olive Cups
Prep time 10 min / cook time 15 min 30 appetizers
1 Cup (4 oz. by weight) shredded Cheddar cheese
1/2 Cup chopped pimento-stuffed olives
1/2 Cup kalamata olives, pitted and chopped
1/3 Cup chopped pecans, toasted
1/3 Cup pine nuts, toasted
2 Tbls. mayonnaise
2 packages frozen mini phyllo shells
---
Preheat oven to 375°. Stir together first 6 ingredients. Remove phyllo shells from package, but leaving them in the trays. Gently spoon olive mixture into each pastry shell. Remove filled shells from their trays and place on cookie sheets. Bake at 375 for 12 to 15 minutes.
Serve immediately,
Prepare ahead tip – After filling shells, place them, still in the trays, in reusable plastic freezer bags. Freeze (up to one month) When ready to use, remove from trays and place on baking sheets. Let stand 10 minutes before baking. Then bake as directed.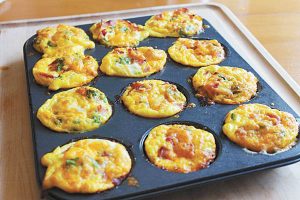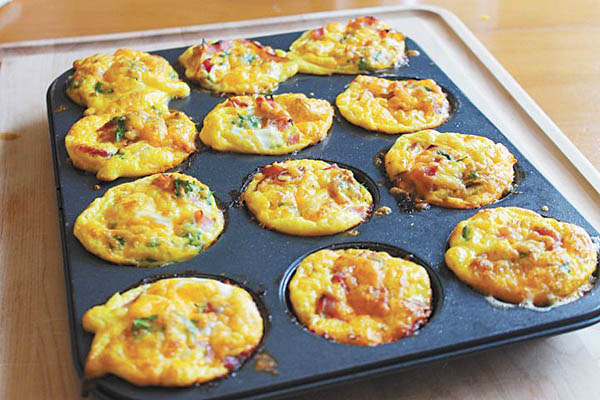 Individual Breakfast Bake
1 package Pillsbury Grands Biscuits
1 to 1 1/2 cups shredded potatoes or frozen hash browns (thawed)
1/2 pound sausage, cooked crumbled and drained
1/4 cup chopped onion
1/3 cup diced red pepper
1/3 cup diced green pepper
4 large eggs
1 cup milk
Italian seasoning, salt and pepper to taste
1 1/2 cups shredded cheddar cheese, set 1/2 of cup aside for topping.
---
Preheat oven to 350 degrees. Grease the muffin tins. Take the biscuits and separate the layers. Place a few layers of the biscuit in the bottom of each tin. In a large mixing bowl combine eggs, milk and seasonings.
Whisk until well mixed. Now fold in potatoes, sausage, onions, peppers and cheese.
Mix well. Spoon on top of biscuit layer in the muffin tin.
Bake for 40 – 45 minutes or until cooked through.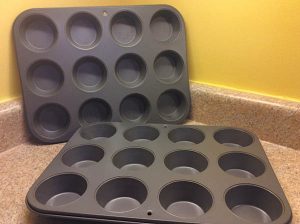 Other Ideas for Individual Portion Servings
---
Use the tins for individual servings of your favorite casseroles or cooked vegetable dishes. Cook ahead and freeze individually.
Best if used within 6 to 8 weeks.
[Ella can be contacted at publisher@50pluslife.com or Ella at 50+ Lifestyles, 804 W Lombard Street, Davenport, IA, 52804]