February 1, 2021
Just Saying…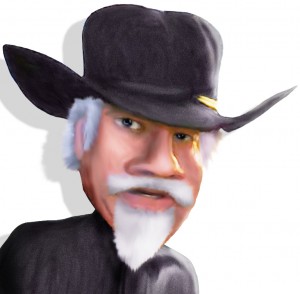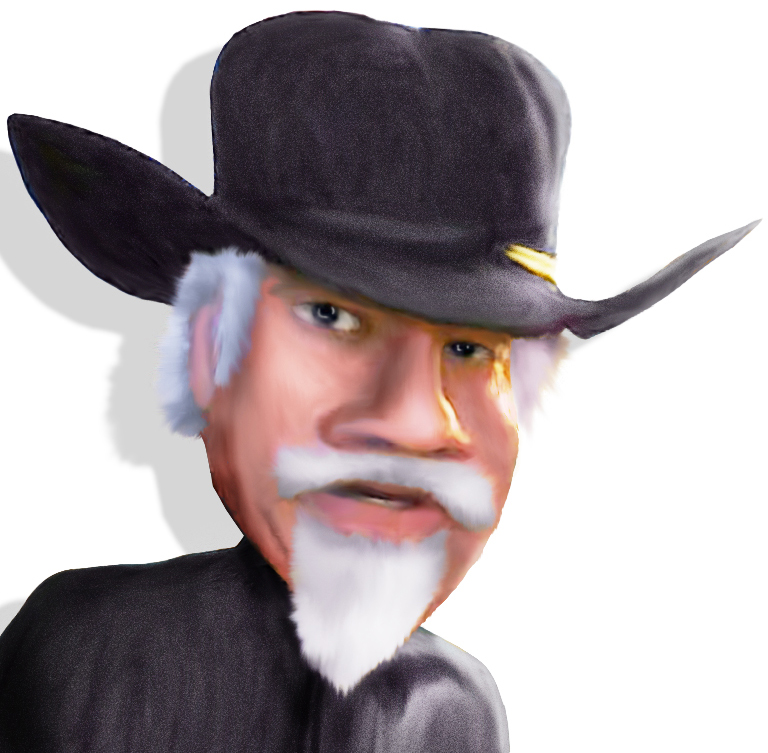 By Q.C. Jones
The Heart and Soul of Winter
For those who self-classify as denizens of The Quad Cities of America (QCA), February lies in the heart of Winter. Not saying that December and January do not pack a punch, as I write this the snows of January are definitely making life difficult. March tends to carry more winter weather, but your pal QC has always been of the opinion if the QCA survives February life will continue; survive being the keyword.
Our pals at FarmersAlmanac.com felt obliged to opine about February 2021 with this little gem:
"If you love the cold of winter, you're going to love our forecast if you live in the northern half of the country. Our long-range forecast is calling for a cold winter with normal to below-normal temperatures in areas from the Great Lakes and Midwest…"
Dear Farmer, thanks a lot, but QC Jones hates the cold of winter.
To add insult to injury, another version of the weather in almanac form said this, "The Almanac predicts 1-2 feet of snow during the second week of February…" Don't get me wrong, I like farmers as much as the next guy. I do not share the same feelings for the almanac guy whoever he/she may be. Wonder if Will Rogers, who claimed to have never met a man he didn't like, ever met the Farmer's Almanac Reporter?
Outdoor February is scheduled, predicted, and "almanaced" to be frightful. With this, join me as we take a spin around the block with our antennae up for something positive.
Here is a positive. Many of QC Jones' fans will qualify for the COVID vaccination. If you happen to be over 75, you qualify. If you work as a frontline health worker, good for you. If you have some of the preexisting conditions, you will move to the front of the line. And, if you happen to be incarcerated and in the "hoosegow" let us just say, 'this time crime pays.' Your pal, and faithful reporter QC, is currently on the right side of the iron bars and not living in the big gray hotel. So, it could be March or April for me. The latest news as of January 15th: Iowa has 270,000 doses ready and is administering them as fast as possible. There are 670,000 people ahead of me in the vaccination queue.
Another bit of good news. National Pie Day was January 23rd, and Mr. Jones missed getting his dose. Never one to ever (and I mean ever) skip a slice of warm pie, QC remained pie free for the 2021 holiday. Between Thanksgiving and New Years 2020, I tried what some would call the North Pole Diet. You know, a constant barrage of cookies, hot chocolate, gingerbread men,
gingerbread women, children, and even the ginger family home were consumed.
This diet ended with the last crumb of Texas' famous Deluxe Fruitcake from the folks at Collin Street Bakery in Corsicana, Texas. Even if you hate fruit cake, these fruitcake people have a product you should try. It's been around since Texas was cowboy country, and it is everything but calorie free.
Getting back to the story. I stepped on the bathroom scales and determined the North Pole Diet is a hoax. I looked more like Santa with a cool beard than the long Texas Rider of some Old West Legend. The positive news: After a few weeks of living on the Atkins Diet I am half way to being tall and fat, rather than rotund and round.
Rounding out our good news summary (pun intended), let's talk Valentine's Day. Unlike the three separate men (according to National Catholic Registry) from which St. Valentine's Day gets its name, you need not be martyred to win. Yes, the patron saint of love was not loved by all.
Here is the quick rundown. Valentine Numero Uno was a physician who provided comfort to persecuted Christians. We can safely say, he lost his head over the deal. Valentine Two was persecuted by Claudius II in Rome; another example of losing your head over something you believe in. The last Valentine (number three) and several companions disappeared in Africa. It is assumed they were killed. There is not much real information on what happened to number three, but assuming they were in the wrong area of Africa, three might have been featured as the first Valentine's stew.
Finally, another February holiday discovered. It turns out February 13th, St. Valentine's Day Eve has been designated Galentine's Day. This holiday is designated as the time for women to gather their "Besties" and celebrate the warm relationship they have with these special ladies. I personally like this one because it ties up the night ahead of Valentine's for the ladies and allows those of the male persuasion to get some early Valentine's Day shopping completed. If my lovely bride takes advantage of this holiday, I might be able to come up with something better than fake flowers and a heart-shaped candy bar from the local Kwick-Shop. Hope your Galentine celebration is great my love.
Just Saying….