February 1, 2021
The Hilltop is Alive, With the Sound of Music
The Deanery, so named because it had been used as the residence of the Bishop of Trinity Episcopal Cathedral in Davenport, is located at 1103 Main Street right in the heart of the Hilltop Campus Village. It will be renamed the Deanery School of Music.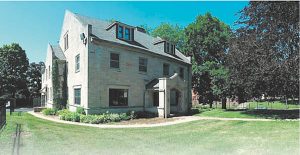 Hannah Holman, a cellist with the Quad City Symphony, had wanted to start new music school. She is now Executive Artistic Director of the Quad City Music Academy. The Academy has been given a 15-year lease on the building to establish a new music school. The Very Reverend John Horn and the Trinity Vestry have worked hard with the QCMA Board to craft and approve the lease. The building will offer areas for both instruction and performances. The Deanery is a contributing building to Davenport's College Square Neighborhood district. It will continue to be a wonderful example of historic preservation and creative reuse.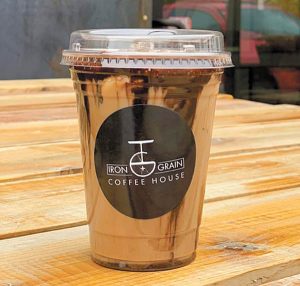 The Hilltop is also alive with the aroma of coffee brewing. There are drive-through coffee stops and walk-in coffee spots, but soon there will be the Iron + Grain Coffee House. This will be in the building that was formerly Wells Fargo, 1618 Main Street in the Hilltop Campus Village. Andrew Dasso is the principal architect in renovating the building. The Coffee House will compliment the other coffee spots of Donuts 'n More, Main Street Coffee, The Brewed Book and Redband Coffee. Each one is unique in its own right. Give them all a try.
The Hilltop is alive with new opportunities. The shop at 330 W. 5th Street, formerly Carl Cleve and Sons Auto has a new owner with big plans of a different nature that he will unveil later. Rock's Anchor Grill is under new ownership. The area known as Greatest Grains, a main staple in the Hilltop for many years, now has new owners that have redevelopment plans underway. The Priester building, 601 Brady, has been acquired by Frank Levy of Newbury Living. Plans for redeveloping the building for residential use are proceeding.
The Hilltop is alive with plans. It is working on a "Re-opening of the Hilltop" video or collection of video bites. These will highlight new and existing small businesses. If there is anything you would like to see open in the Hilltop Campus Village, send your input to hcvscott@gmail.com.