February 1, 2021
YOUR SOCIAL SECURITY | Rock Island, Illinois Office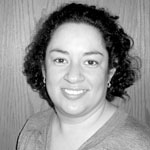 By Cristina Vital
Social Security Manager
Rock Island Social Security Office
MY SOCIAL SECURITY,
IT'S NOT JUST FOR RETIREES
You don't have to be retired or even close to retirement to benefit from a personal my Social Security account. Calling or visiting a local Social Security office is rarely necessary once you have one. You can do much of your business with us online.
With your personal my Social Security account, you can:
Request a replacement Social Security card (in most states and the District of Columbia).
Estimate your future benefits to compare different dates or ages to begin receiving benefits.
Check the status of your Social Security application when you do decide to apply.
Review your work history.
If you already receive benefits, you can also:
Request a replacement Social Security card (in most states and the District of Columbia).
Get a benefit verification or proof of income letter.
Set up or change your direct deposit.
Change your address.
Request a replacement Medicare card.
Get a Social Security 1099 form (SSA-1099).
Opt out of receiving certain notices by mail and receive them in the secure Message Center.
Please help us spread the word. Let your family and friends
know that they can create a my Social Security account today at www.ssa.gov/myaccount.
WORKERS IN YOUR HOME AND SOCIAL SECURITY
Do you plan to pay a cleaning person, cook, gardener, babysitter, or another household worker at least $2,300 in 2021? This amount includes any cash you pay for your household employee's transportation, meals, and housing. If you will pay at least $2,300 to one person, you have some additional financial responsibilities.
When you pay at least $2,300 in wages to a household worker, you must do all of the following:
Deduct Social Security and Medicare taxes from those wages.
Pay these taxes to the Internal Revenue Service.
Report the wages to Social Security.
For every $2,300 in wages, most household employees earn credits toward Social Security benefits and Medicare coverage.
Generally, people need 10 years of work to qualify for:
Retirement benefits (as early as age 62).
Disability benefits for the worker and the worker's dependents.
Survivors benefits for the worker's family.
Medicare benefits.
You can learn more about reporting household worker income by reading Household Workers at www.ssa.gov/pubs/EN-05-10021.pdf.