March 1, 2021
My Happy Place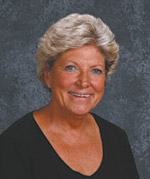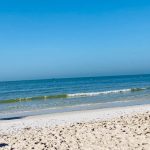 By Mary Schricker Gemberling
"I followed my heart, and it led me to the beach"
I have always found it easier to write when at the beach on a beautiful, sunny day. It must be the calming effect of the water lapping at the sandy shore or perhaps it is the infusion of vitamin D, known as the "sunshine vitamin"; (scientists have found that exposure to vitamin D activates the enzymes in the brain and thus improves cognitive ability). Or it might just be that the beach is my 'happy place' where I have always done my best writing.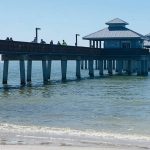 Today we are sitting on Fort Myers Beach by the Pier. Since this is one of the more popular beaches in season, we know that in order to find parking, and sometimes even a spot on the beach, we have to arrive pretty early in the day. This area is popular because of its close proximity to shops and waterfront dining spots. The nearby pedestrian only area, dubbed 'Times Square' is a popular spot on New Year's Eve when, at the stroke of midnight, they drop a star studded beach ball from high above. It's also a popular spring break area for youth escaping the rigors of college life. If we were looking for a quieter spot on the island we could head just north about a mile or so to Bowditch Point Park and find a beach with no commercial establishments; restrooms and picnic tables make this an ideal spot for a picnic lunch. If we had a dog we might drive about seven miles south on Estero Blvd to the other end of the island to Lovers Key State Park and the 'dog park' a popular place for four legged friends to romp. Estero Island, which runs from Fort Myers to Bonita Springs is lined with beach front residential and commercial spots where vacationers can stay and access their own public or private beach. It offers a stereotypical beach experience complete with waver runners, tiki huts and umbrella drinks.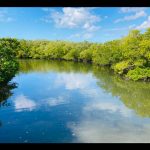 The other day Gary and I were exploring not far from our condo and came upon a beach we had never visited before. Bunche Beach is actually a part of a natural tidal wetland that is located on San Carlos Bay. It is "Old Florida", very natural and indicative of the entire area before the introduction of exotic plant species. A living ecosystem that ranges from a sandy beach to Mangrove forests and salt flats, contains a wide variety of wildlife for viewing and offers great photographic opportunities. Bunche Beach Preserve is a designated Great Florida Birding Trail Site. This is a popular sight for watching a trademark Florida sunset.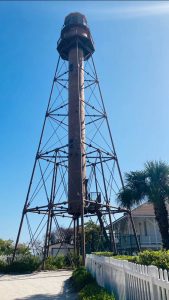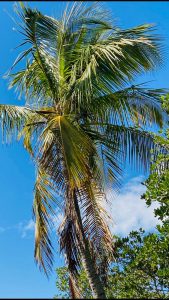 Just seven miles southwest of Bunch Beach is one of my favorite places in all of southwest Florida, Sanibel Island. More than half the island is made up of wildlife refuges. The white sand beaches are known for their shelling, and the quaint shops and out of the way restaurants offer great finds and the freshest of cuisine. Last week Gary and I had an exceptionally tasty chicken salad sandwich at Rosie's Diner, a hidden gem. Although many of the beaches on Sanibel are private property there are others that are free to the public. 
Causeway Beach Park is very popular for fishing, picnics and swimming. Lighthouse Beach Park is one of the most popular because of the historic functioning lighthouse as well a boardwalk nature trail, fishing pier and beautiful beach for shelling. Bowman's Beach is the most remote and popular beach on Sanibel. Blind Pass Bridge connects Sanibel to Captiva Island where beaches are popular with fishermen, shellers, surfers and those who just want to lay out on the sand or catch a sunset.
There are far too many beaches, preserves and parks located in the area around Fort Myers to write about them all. We have found that each of them vary in the abundance and types of shells, and surrounding habitat. The sand on each beach is like a 'fingerprint'; it is unique to the particular beach where it is found. Despite the differences, being on any beach seems to have a way of relaxing me. Sitting by the ocean stirs my heart inspires my imagination and brings eternal joy to my soul.
"To escape and sit quietly on the beach……
that's my idea of paradise!"
Mary, a former educator and Seniors's Real Estate Specialist is the author of four books; The West End Kid, Labor of Love, Hotel Blackhawk; A Century of Elegance, and Ebenezer United Methodist Church; 150 Years of Resiliency.
Filed Under: Family, Personal Growth
Trackback URL: https://www.50pluslife.com/2021/03/01/my-happy-place/trackback/