May 1, 2021
Hope Springs Eternal!
By Mary Schricker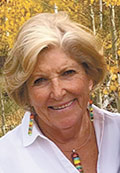 Gemberling
Hope sleeps in our bones like a bear
waiting for spring to rise and walk.
……Marge Piercy
I LOVE spring! Even though Gary and I are able to escape the cold and snow of winter, I am still so eager to see spring come to the Midwest. Today as I look out my window, I see the tree blossoms and the green shoots peep out from the soil. And I know that even though the temperature is not warm enough to begin planting my garden, the spring season will still bring new life and fresh hope.
The dictionary defines hope as, " A feeling of expectation and desire for a certain thing to happen" or "to want something to happen or be the case." To have hope is to want an outcome that makes life better in some way. I have 'hope' that when I plant my seeds they will sprout and produce beautiful flowers or tasty vegetables. And even though we all hope or wish for different outcomes, hope is a part of everyone's life; it is an inherent part of being a human being. Hope helps us define what we want in our future and is part of the self-narrative about our lives we all have running inside our minds.
In March of 2020 our self-narrative was disrupted and overnight we had little or no control over what was happening in our lives. Since nothing exactly like the pandemic had ever occurred to us, we didn't know what to do. As the days stretched out into months and things worsened, our hope waned. To make matters worse, the support system that we relied on in times of disparity vanished for many. Hope, the bridge that links the past and present to our future, had a huge chasm that we could not navigate.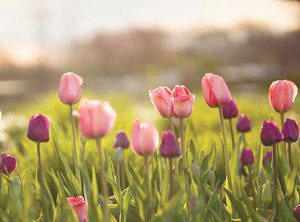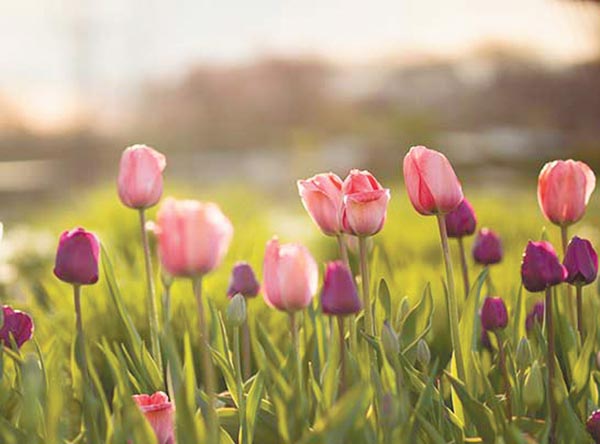 These many months later as vast numbers of individuals are being vaccinated, there seems to be light at the end of the tunnel. Spring and hope are intertwined in the mind, body and soul. It is true that hope does not melt away in the summer; it is not dormant in autumn, nor does it perish in winter. But none of these other seasons can match the amount of hope that spring presents us with. Hope is often compared to light and heat. With spring comes warmer weather and more hours of daylight, which fosters a host of direct and indirect effects that improve mood and give rise to hope. Light promotes the production of serotin, the key hormone that stabilizes our mood, feelings of well-being, and happiness. The warmer weather and longer day encourage exercise which reduces anxiety and improves self esteem as well as cognitive function. All of this allows hope to shine through and yield an overall better feeling about life in general.
In my articles I try to steer clear of controversial issues such as religion, but I would be remiss if I did not at least broach the connection between hope and faith. On a personal level there have certainly been times that the dawning of spring was not quite enough to get me out of my slump. The word hope in the Bible is from the Greek word "Elpis." "It means a desire of some good with an expectation of obtaining it." There are many people whose struggle cannot be quelled by the promise of 'spring.' They may need to graduate from hope to faith to allow present and future success to overpower their past failures.
As we all redefine what might be expected in this spring of 2021, let us remember that not everyone is on the same schedule with regard to moving forward and healing. We are all like those springtime blossoms on the trees; each one
of them becoming just a little bit different in their struggle
to bloom.
Mary, a former educator and Seniors Real Estate Specialist is the author of four books: The West End Kid, Labor of Love, Hotel Blackhawk; A Century of Elegance, and Ebenezer United Methodist Church; 150 Years of Resiliency.