May 1, 2021
Urban Gardening – A Community Effort in The Hilltop Campus Village
In 2019 the vacant lot at the southeast corner of Scott and 15th Streets was transformed into a collaborative dream of a community garden complete with hoop greenhouse and raised garden beds. It was quite successful with a fall harvest
celebration called the "Urban Taste."
Due to COVID 19 and the derecho that blew through in August, that dream was put on hold for 2020. But this year, the raised beds have already received new compost to be worked into the soil and the planting will begin.
This is not the only community raised bed gardening happening in the area. Some of the churches in the area are also growing fresh produce for their parishioners and members of the community. St. Paul Lutheran Church at Lombard and Harrison has a magnificent vegetable garden. Other raised bed gardens that have received new compost are First Presbyterian Church on Iowa Street, Third Missionary Baptist Church, (their garden is on 13th Street, a block south of their church building) and a new garden this year at 1600 Harrison Street.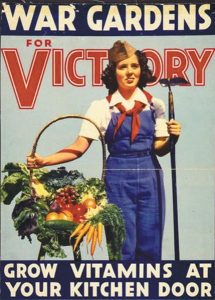 Many people think that urban garden growing, community gardens, rooftop greenhouses or green roofs are a new concept. While it has certainly gained popularity the past few years, it is really not new. Victory Gardens were planted in many communities, even in the front yards, during World War II. Even that was not a new concept at that time. In truth, urban agriculture dates back to about 3500 B C. Mesopotamian farmers set aside plots of land in growing cities, the sole purpose was to farm the land to have a food source in the city.
The Hilltop Campus Village is hoping for a great growing season and an Urban Taste in early fall.