June 1, 2021
A Pause for Poetry

By Gary Heath
Poet in Residence for 50+ Lifestyles.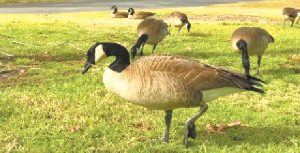 The Geese in My Town
Geese love my town. They
Stay here year round,
Residents without
Addresses, aliens who pay
No taxes. Each morning a
Few land on a grass strip
Nearby, a routine you can
Set your watch by. Wild
Geese, not so wild, fit in
Well in my town. They
Fly low over traffic as I
Wait at length on a red
Light that guzzles my
Tank of gas. The geese
Take their ease on the
Grass as I stress in
Traffic. Turning red
At the red light, I think
Civilization has not
Come as far as we
Claim, but it sure is
Nice for geese.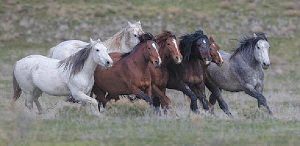 I Saw Wild Horses Gallop in the West
Wild horses gallop wild in the
West. I saw them on a hike,
Gallop wild through the scrub
On a high plateau, in the early
Spring…Wild horses gallop
Wild in the West…Their blood
Was running hot, they galloped
Fast, so very fast, the sheer
Exhilaration seemed to carry
On the air over the plateau, so
Exciting to see through my
Binoculars the stallions led by
A charcoal gray with pitch
Black mane, galloping fast,
Galloping so very fast in the
West…Wild horses gallop
Fast in the West…I have seen
Wild horses gallop wild so fast
In the wilderness in the West
Across a high plateau. I saw
Those horses wildly gallop in
The wilderness, so very fast. I
Saw them gallop. I saw those
Wild horses gallop, gallop so
Fast, wild, so wild in the West.