June 1, 2021
PUBLISHER'S CORNER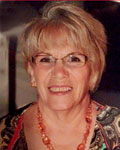 By Eloise Graham
That Special Bond Between Father and Daughter
Is there really a different bond between mother/daughter, mother/son, father/daughter or father/son? When I was in the throes of raising our son and two daughters I didn't think about any "special" bond. I felt like my husband and I bonded with each one equally, loved them equally as the wonderful gifts of life that they were.
Then other night I was watching some old films that got me to thinking. In the 1950 movie "Tea for Two," Nanette Carter (Doris Day) and Jimmy Smith (Gordon MacRae) sing a duet of the same title. In it he talks about raising a family, "A boy for you, a girl for me." Then in the 1956 movie "Carousel," Billy Bigelow (Gordon MacRae) does a seven minute soliloquy/song to his unborn child. For over four minutes he talks about all the great things he will do with his son Bill. Suddenly it dawns on him that the baby might be a girl. He states, "You can have fun with a son but you have to be a father to a girl."
So I started thinking about the bond between my dad and me. He passed away while I was in grade school, but I have many fond memories of things we did together. We would drink root beer and eat black jelly beans, both of which my mom disliked. He would wink at me when he would offer some to Mom, knowing she would decline. I would giggle. I would follow him around in the garden "helping" him. I enjoyed that time together. On occasional Saturday mornings, he would take me to the factory with him. He had an office in the main building that I had been to many times, but on Saturdays I would get to go into the foundry and roundhouse with him. No work was going on on Saturdays so I could go explore those places. One time my mom told me she had never been down there. I felt special and privileged, a special bond with Dad. Shortly before he died, I was in his hospital room. He called me his "Princess," told me that I always had been.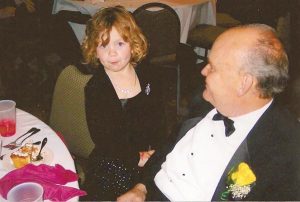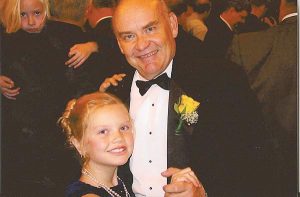 Now I look back and can see there was a special bond between my husband and our daughters. They shared a lot of special times together. Waterskiing, downhill skiing, camping and campfires, watching their sports (every game) and many other experiences. He gave them advice about their futures, jobs, finances and men. I also saw the bond he had with our granddaughters. He enjoyed being able to take them to the Sugar Plum Ball. Taking them boating and on motorcycle rides. These lovely ladies were his "Princesses."
So I am sending Father's Day wishes to all of you fathers, father-in-laws, stepfathers, grandfathers, uncles and other male father figures who have instilled your wisdom, insight and moral fiber into the hearts of the "Princesses" in your lives.