June 1, 2021
The greatest gift: Having your affairs in order can be the most lasting gift to loved one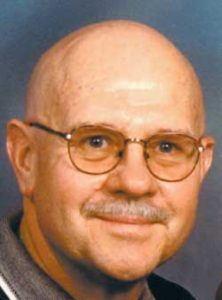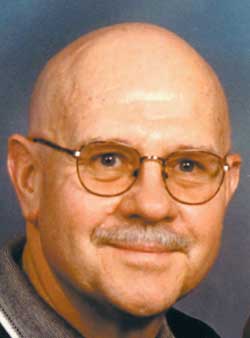 By Richard J. Schillig, CLU, ChFC, LUTCF
Independent Insurance and Financial Advisor
Readers – today's article is a repeat of article used normally during the Holiday Season when gift giving is common. Because of the power of this message, I thought it very appropriate to use again mid-year.
With many years of experience in the insurance and investment business, this featured article / story in "Renew" magazine is priceless. Polly Turner authored "The Greatest Gift." This article is clearly a story all of us with aging parents and all of us aging ourselves and anticipate children or family eventually becoming our caretakers – we all need to read – and learn from this article. Polly tells the story of her real-life experience dealing with an aging parent. I know we are all inundated with "stuff "we receive in the mail. If you are a United Healthcare Medicare Policyholder you will automatically receive Renew. This is a story printed long-time ago but clearly has relevance for all of us everyday.
Taking a quote from the story "Experts point out that the single most important thing that family and friends can do to prepare for a loved one's death may also be the easiest:
Talk to each other." Polly shares with readers the importance of that conversation. She also alludes to the sometimes cumbersome manner and uneasiness we all may have to initiate the conversation. However, the end-result of the conversation may lead us to generating those documents we may all need at some point in our own lives. These documents include living will, power of attorney, simple will, durable power of attorney for health care.
My experience in dealing with clients with end-of-life crisis is too often from families torn apart by senseless
arguing and animosity resulting in near irrevocable relationship damage to families. By contrast other families come together and lovingly cooperate, support and share together at a very difficult time. The difference between these two is simply having that conversation in advance. I encourage you to provide that wonderful gift – having your affairs in order and talk with family about having affairs in order.
Polly concludes her story by sharing a comment from one of the nursing home aides providing care for her
mother. That comment was very simply 'I wish other families would have done what your mother did.' Polly
continues,  "One never knows what to expect at life's end. But what seems clear was that my mom got her wish. She died amid an atmosphere of love and grace, even joy for those around her. And by telling us her wishes in advance, she gave the greatest gift I could ever imagine: the peace of mind that came with knowing that we'd done exactly what she wanted.'
Planning often-times appears to be extensive. This story approaches planning from the perspective of just having conversations. Legal documents may come later but first consider having the conversation. That's the beginning.
Our virtual workshop schedule continues during this month of June. Tuesday June 15 at 10:00AM, we review the basics of Medicare then focus on the Medicare Supplement Plans available. Then two days later June 17 at 10:00AM we focus on the Medicare Advantage Plans available in these Medicare regions especially what we believe is the more competitive plan in this area and that plan is the AARP Medicare Advantage Plan provided by United Healthcare. With the covid epidemic we offer these meeting virtually. Call us for additional details to be included in these virtual meetings. See our ad below.