September 2, 2021
SEPTEMBER 2021 | Clinton and Scott County Meal Site noon meals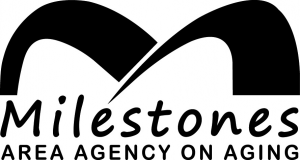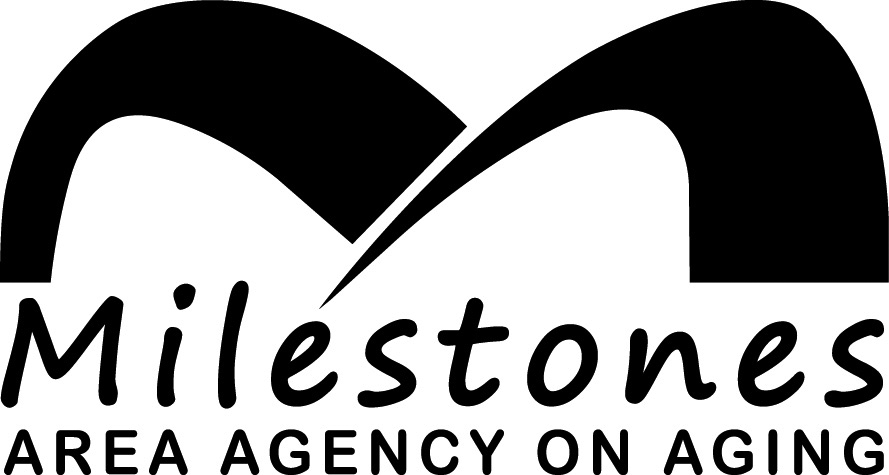 All meal inquiries call 1-855-410-6222
Cancellations ONLY call 563-484-3108
Mealsites are now open. Please contact your local Milestones Community Cafe for a reservation.
Site listings: Buffalo 381-4594, Cumberland House 332-9339, Edgewater on Third 484-3108, Eldridge 285-0123, CASI 386-7477, Luther Crest 484-3108, Luther Manor 332-9407, Spring Village 344-9463, Spruce Hills 484-3108, DeWitt 210-1712, Park Tower 242-4222
1) Garden Quiche, Shredded Cheese Salad Sandwich, Roasted Zucchini, Ambrosia
2) Corn Chowder, Turkey Salad Cold Plate w/Fresh Tomato Wedges, Garden Pasta Salad, Apricot Crumble
3) Panko Crusted Fish w/ Cheese Topping, Cali Blend Vegetables, Strawberry Shortcake w/Fruit, Cornbread Muffin
6) LABOR DAY – All Community Cafes in this menu area will be closed.
7) HOLIDAY MEAL – Cheeseburger on WW Bun, Lettuce Leaf/ Tomato Slice, Ketchup/Mustard, Baked Beans, Potato Salad, Chocolate Cake
8) BBQ Baked Chicken, Homemade Mashed Potatoes, Green Peas, Pineapple Angel Food Cake, Garlic French Bread
9) Pulled Pork on WW Bun, BBQ Sauce, Baked Beans, Tossed Salad, Low Fat Dressing, Fruit
10) Turkey & Rice Casserole, Braised Red Cabbage, Spinach Salad, Brownie
13) Roast Turkey, Gravy, Sweet Potatoes, Green Beans w/ Onions, Lemon Bar, Wheat Roll
14) Beef Patty w/ Grilled Onions, Ketchup/Mustard, Homemade Mashed Potatoes, Baked Spinach Casserole, Apple Crisp, Garlic Wheat Roll
15) Stuffed Green Pepper, Carrots, Fruit Cocktail, Dinner Roll, Fruit of the Forest Pie, Vanilla Ice Cream
16) Beef & Noodles, Homemade Mashed Potatoes, Chopped Green Salad, Dressing, Mandarin Orange Cake
17) Baked Seasoned Chicken, Broccoli w/ Cheese Sauce, Old Fashioned Scalloped Corn, Jell-O Cake w/ Whipped Topping, WW Bread
20) Swedish Meatballs w/ Sauce, Baked Lima Beans, Italian Vegetables, Tropical Fruit, Oatmeal Raisin Cookie, Wheat Roll
21) Vegetable Lasagna, Side Salad, Dressing, Fruit, Garlic French Bread22) Baked Ham, Scalloped Potatoes, Broccoli & Carrots, Cherry Crisp, Wheat Roll
23) Homemade Veg. Garden Soup, Turkey & Cheese Sandwich, Mayo, Spinach Salad, Pineapple Crumble
24) Chicken & Noodles, Herbed Rice Pilaf, Four Way Mixed Veggies,Mandarin Oranges, WW Bread
27) Vegetarian Breakfast Skillet, Cheesy Hashbrown Casserole, Candied Carrots, Peaches & Pineapple, Banana Bread
28) Spaghetti w/ Meat Sauce, Italian Vegetable Blend, Pear Crisp, Garlic Wheat Roll
29) Ham & Potato Au Gratin, Green Beans w/ Onion, Angel Food Cake, Strawberries, Cornbread Muffin
30) Happy September Birthdays – Oven Baked Chicken, Homemade Mashed Potatoes, Gravy, Green Beans, Dinner Roll, Cupcake, Ice Cream
MENUS SUBJECT TO CHANGE. ALL MEALS SERVED WITH: 8 OZ. MILK, 1 WHOLE WHEAT SLICE BREAD UNLESS OTHER BREAD ITEM NOTED, 1 SLICE MARGARINE
For individuals age 60+ and their spouse of any age, there is a suggested contribution of $5. Individuals younger than 60 must pay the full meal charge as posted at the Nutrition Center unless otherwise eligible. Participants are responsible to comply with their own dietary restrictions.