June 1, 2022
Medicare Advantage Plans Save Seniors Nearly $2,000 Annually Compared to Full Fee for Service Medicare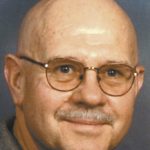 By Richard J. Schillig, CLU, ChFC, LUTCF
Independent Insurance and Financial Advisor
Better Medicare Advantage Alliance, the nation's leading research and advocacy organization supporting Medicare Advantage, unveiled a new analysis conducted by ATI Advisory funding that Medicare Advantage Beneficiaries report $1,965 less in total annual health spending (premium and out of pocket costs) than those in fee for service (FFS) Medicare.
This study is based on 2019 Medicare Current Beneficiary Survey data, the most recent year available and comes as new polling from Kaiser Family Foundation shows that addressing seniors' out of pocket costs are among Americans' top concerns for policymakers.
Findings indicate an increase of $325 in consumer savings compared to last year's report. ATI Advisory's analysis using 2018 MCBS data found $1,640 lower health spending in Medicare Advantage while an earlier study showed a savings of $1,598.
Further research shows that consumer Savings in Medicare Advantage persist across race and ethnicity. Specifically Black Medicare Advantage beneficiaries report $1,104 in total health spending compared to FFS Medicare beneficiaries, while Latino Medicare Advantage beneficiaries see average savings of $1,421.
When considering rates of cost burden, defined as spending 20% or more of one's income on health coverage, Medicare Advantage has a 35% lower rate of cost burden (13% in Medicare Advantage compared to 20% in FFS.)
"The path to meaningfully addressing Americans' concerns about out-of-pocket costs and health care affordability and access for our nation's seniors leads us to Medicare Advantage," said Mary Beth Donahur, President and CEO of the Better Medicare Alliance. "There is perhaps no more meaningful measurement of a program's value than its effect on the consumer. In Medicare Advantage, we see that consumers are saving nearly $2,000 a year compared to FFS Medicare – savings that have continued to grow over recent years and are all-the-more valuable considering that over half of all Medicare Advantage beneficiaries live beyond 200% of the poverty line."
"Medicare Advantage continues to demonstrate that it offers important cost protections and value for Medicare Advantage beneficiaries. We see particularly strong results for historically disadvantaged populations, including Black and Hispanic beneficiaries and those who are low-income," said Allison Rizer, Principal at ATI Advisory and study lead.
This study proves the worth of Medicare Advantage's patient-centered approach to meet the clinical needs of all beneficiaries. We continue our monthly virtual Community Meetings reviewing the basics of Medicare and the alternative to Original Medicare – Medicare Part C – the Advantage Plans. Our June monthly meetings will be June 21 and Thursday June 23.
On Tuesday June 21 Craig reviews the basics of Medicare and then focuses on the Medicare Supplement Plans & Prescription Drug Plans available in these Medicare Regions. Then 2 days later Craig again reviews Medicare and then focuses on the alternative to Medicare with the Advantage Plans. Attendees at these meetings all say the same thing at the conclusion of the meetings, "Now I understand the choices I have for Medicare." To be included in these virtual Community Meetings call us at 563-332-2200. Remember these meetings are virtual – you stay in your own home and with laptop or desktop home computer tune in to these meetings. Call us for a reservation.
The stock market continues its volatility in 2022. Our clients have not lost money with the benefit of the Advantage Plan currently paying a 30% bonus on initial investment and 50% annual bonus on interest earnings. Please call for details or email us for details. Go to www.dickschillig.com – scroll over to the contact details for email address. Learn of this alternative to stock market volatility. Remember my clients have not lost money.
Richard J. Schillig, CLU, ChFC, LUTCF is an Independent Insurance and Financial Advisor with RJS and Associates, Inc. He can be reached at (563) 332-2200.
Filed Under: Finance, Retirement
Trackback URL: https://www.50pluslife.com/2022/06/01/medicare-advantage-plans-save-seniors-nearly-2000-annually-compared-to-full-fee-for-service-medicare/trackback/