July 1, 2022
What to Know About … Annuities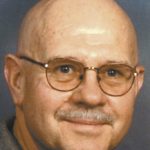 By Richard J. Schillig, CLU, ChFC, LUTCF
Independent Insurance and Financial Advisor
The Wall Street Journal had this insert in their Monday June 6, 2022 on personal investing. This section of course caught my attention and I wanted to share with you this article.
"Investors are pouring billions of dollars into annuities, as worries about stagflation and a US recession whipsaw the stock and bond markets. These complex financial tools, a mix of insurance and investment come in a variety of product types and are sold as a way to safeguard retirement assets until they can be tapped for a stream of income. LIMRA, a research firm funded by the insurance industry, reported that annuity sales have hit the highest levels since 2008. Last year $255 billion of annuities were sold in the U.S., up from 2020. In the first quarter of 2022, US annuity sales totaled nearly $64 billion, a 4% increase over the year-earlier period. Annuities fill the void for people who are more risk-adverse in today's marketplace," says Derek Delaney a registered investment adviser and certified financial planner in Minnesota who runs ParmD Financial Planning LLC. The bear bond market has made these products a fixed-income alternative."
Some people, however, buy annuities without really understanding how they work, how much they cost and the risks they carry.
The article continues by talking about the 3 basic types of annuities; fixed, variable, index annuities and gives answers to common questions as investors consider the appropriateness for their individual situation. Again, article was in the Monday June 6 Wall Street Journal.
During the month of July we continue hosting our virtual Community Meetings on Medicare. July 19 & July 21 – 10 AM is the scheduled day and time for these meetings. If you are aging into Medicare – turning age 65 – I know you are being inundated with solicitations from numerous insurance companies. As a reminder – there are 10 Medicare Supplement Plans – we get to chose 1. There are 18 Prescription Drug Plans. We get to choose 1. And there are 8 Medicare Advantage Plans available. We get to choose 1. How do you make sense of all these choices? Our virtual Community Meetings will clarify & simplify these choices. Call us at 563.332.2200 to register and receive instructions on participation.
Richard J. Schillig, CLU, ChFC, LUTCF is an Independent Insurance and Financial Advisor with RJS and Associates, Inc. He can be reached at (563) 332-2200.
Filed Under: Finance, Retirement
Trackback URL: https://www.50pluslife.com/2022/07/01/what-to-know-about-annuities/trackback/