July 27, 2022
Your Advocacy Connection: We Solve Long Term Care Problems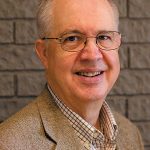 By Jamie Long
The Passionate Patient Advocate
GolderCare Solutions, Unlimited, LLC
Discharge… What does it mean for you?
Just as there's more than one way to skin a cat, there's more than one way to discharge a patient. We spend a lot of our time explaining this to panicked relatives.
There is a major difference between a discharge from a care facility and a 'discharge' from insurance benefits that were in active payout. The first is an actual discharge from the facility itself and, therefore, from the care services it was providing. The second is not an actual discharge. It is a 'discharge' – so to speak or in quotation marks – from insurance or other third-party financial coverage of the care services provided by the facility. The second sense of the term 'discharge' is more figurative than literal.


The typical scenario goes like this. Mom was hospitalized for some sort of illness or accidental injury. Her hospital stay was covered under her medical insurance under Part A or Part C Medicare.
She was then discharged from the hospital to a rehabilitative care facility – a nursing home – for rehabilitation in the form of physical therapy, occupational therapy, and/or speech therapy. These rehabilitation services are generally covered for a time by Part A or Part C Medicare, which also includes payment of the facility charges (room, board, custodial care).  (In some situations, the cost of the rehabilitation services is covered by Part B Medicare, but not the facility charges, which must be paid privately by the patient.)
The time has now arrived – and the family has been informed – that Mom will soon be 'discharged' from rehab.  "Uh, oh," they think, "we've got to get Mom moved out of that nursing home by the 'discharge' date they gave us. Or else!"
Or else, what? What does it all mean?
To understand what it all means, we have to put it in context for the family.
Under these circumstances, 'discharge' means 'discharge' from rehab, not discharge from the facility, although the two can go hand-in-hand, and often do.  In other words, Mom's medical insurance believes Mom no longer has a medical need or necessity for the rehab services she is receiving and will stop paying for them as of the 'discharge' date.
This does not necessarily mean that Mom will be discharged from the nursing home.  It means that her insurance coverage has ended and liability to pay the facility charges for her continued nursing home stay thereafter switches to Mom.  We say that Mom has been shifted from third-party-payer status (in which her insurance pays for further care) to private-pay status (in which Mom is personally liable to pay for any ongoing services, including facility charges and rehab services not covered by Medicare Part B.)
If Mom wants to avoid having to pay privately going forward, then she will need to make alternative arrangements, such as going home or obtaining Medicaid eligibility for her ongoing care.
When the day of 'discharge' arrives, and in the event you can't get her moved elsewhere that fast, the nursing home is well within its rights to demand that Mom make arrangements to pay privately going forward.  But the nursing home cannot involuntarily discharge Mom on that date.  Rest assured, it can't kick her to the curb.  It can't put her out on the street.  Before enforcing an involuntary discharge or transfer, the nursing home must first pursue and obtain an administrative order from the state allowing it to do so.  This will usually take at least a couple of weeks to obtain.  So, you will have a little more time after Mom's date of 'discharge' to make final arrangements to bring her home or place her elsewhere.  Every day this takes beyond Mom's 'discharge' date will, of course, incur liability for the cost of Mom's private-pay charges to the facility.
As private patient advocates, we at GolderCare help families negotiate care transitions like this all the time.  It's one of our primary specialties.  Included in these transitions, we also help them find the best ways to pay for Mom's ongoing long-term care, including any private or public benefits they might not be familiar with.
Bottom line:  if you're faced with a situation like this, keep a level head.  Rather than panic, contact a private patient advocate specializing in medical and long-term care transitions.
Jamie Long is the Founder and Chief Patient Advocate for GolderCare Solutions and can be contacted at 309-764-2273.
Filed Under: Health & Wellness
Trackback URL: https://www.50pluslife.com/2022/07/27/your-advocacy-connection-we-solve-long-term-care-problems-5/trackback/