November 1, 2022
YOUR SOCIAL SECURITY | Rock Island, Illinois Office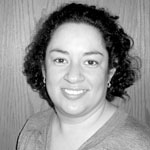 By Cristina Vital
Social Security Manager
Rock Island Social Security Office
SOCIAL SECURITY IS THANKFUL TO SERVE YOU
Thanksgiving is a time to reflect on the blessings we have in our lives and to share memories with our loved ones. We are thankful because we're able to provide you and your family with services, benefits, tools, and information to help you throughout life's journey.
Social Security is more than just a retirement program. We provide services that assist many families across this country. We are there for joyous moments like the birth of your child and issuing their first Social Security card. We are there during times of hardship and tragedy to provide disability, spouses, and survivors benefits. And we're there to help you celebrate your retirement, too.
We're here to serve you online, by phone, and in person in our local offices.  You can learn more at https://blog.ssa.gov/we-remain-committed-to-serving-you/.  Please share this information with those who need it.
Happy holidays!
VETERANS AND ACTIVE-DUTY MILITARY MEMBERS: SOCIAL SECURITY HAS YOUR BACK!
Veterans Day is on Friday, November 11, 2022. Every year on this day, we honor all veterans who served our country and risked their lives to protect us.
Our Wounded Warriors webpage is an important resource for military members who return home with injuries. If you know a wounded veteran, please let them know about our Wounded Warriors webpage at www.ssa.gov/woundedwarriors.
The page shares information about our Social Security Disability Insurance (SSDI) benefits for veterans, including:
How SSDI benefits are different from benefits available through the Department of Veterans Affairs and require a separate application.
How we expedite the processing of Social Security disability claims for service members.

 

If they develop a disability while on active military service on or after October 1, 2001, they can file a disability claim regardless of where the disability occurs.
Answers to questions asked about Social Security.
If active-duty military service members are unable to work due to a disabling condition and continue to receive pay while in a hospital or on medical leave, they should consider applying for SSDI.  Active-duty status and receipt of military pay doesn't necessarily prevent payment of SSDI benefits.
Our webpages are easy to share on social media and by email with your friends and family.  Please consider passing this information along to someone who may need it.
Filed Under: Finance, Retirement
Trackback URL: https://www.50pluslife.com/2022/11/01/your-social-security-rock-island-illinois-office-122/trackback/