December 1, 2022
Ella's Kitchen
A month of festivities. Do you need some quick and easy snacks for a party or some cookies for a cookie exchange? Maybe you want a simple coffee cake. Enjoy the month and all the fun it has to offer.
-Ella
[Ella can be contacted at publisher@50pluslife.com or Ella – 50+ Lifestyles, P. O. Box 2125, Davenport, IA 52809]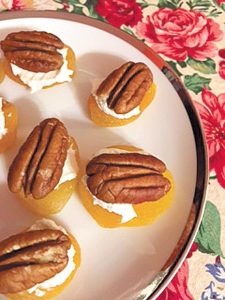 Apricot Pecan Delights
Dried Apricot halves
Cream cheese
---
Arrange desired number of apricot halves on serving dish. Spread a small amount of cream cheese on each apricot half. Now place a pecan half on top and gently press down. Refrigerate until ready to serve. Enjoy these little bites.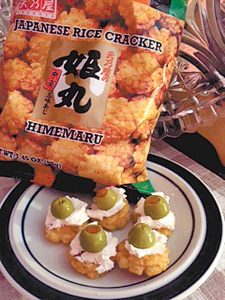 Japanese Rice Cake Bites
I found this unusual package of Japanese rice crackers at HyVee in the Asian Food aisle. The crackers are bite sized and flavored.
Rice crackers
Cream cheese
Olives, halved or sliced (I used the green olives, but ripe would also work. Or any other garnish you want to use.)
---
Arrange the cakes on serving tray. Spread a small amount of cream cheese on top, add the olives (or other garnish) and gently press down.
Refrigerate until ready to serve. Bon appetite.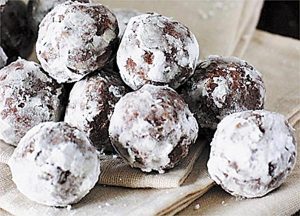 Bourbon Balls – a no bake cookie
22 Vanilla wafers, crushed
1 cup powdered sugar
2/3 cup finely chopped almonds (or other nuts)
1/4 cup candied cherries, chopped
2 Tablespoons unsweetened cocoa powder
Mix together and set aside.
---
3 Tablespoons bourbon
1 Tablespoon water
1 1/2 teaspoons light corn syrup
Mix together until well blended.
Add to dry mix and stir well. Chill for thirty minutes, then form into 1 inch balls. Place in airtight container.
When ready to serve, roll each ball in a small amount of powdered sugar.
---
Oh, the possibilities of variations. Use your imagination or what you have in your pantry. This recipe called for candied cherries. According to some cookbooks and online sources, candied cherries and Maraschino cherries are not the same. I couldn't find candied cherries so I bought dried candied strawberries. The lady that shared this recipe with me told me she does use the Maraschino cherries. But any dried, candied fruit would work. How about craisins and use a cranberry liqueur rather than the bourbon? Or try candied ginger and an orange flavored liqueur. Try raisins and a rum mixture. There are so many possibilities with this no bake recipe.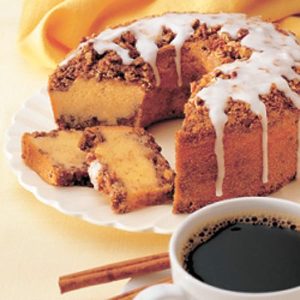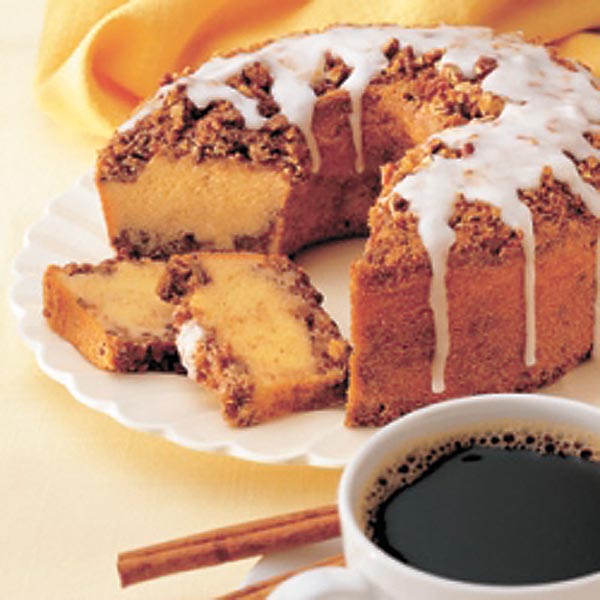 Mom's Easy Coffee Cake
1/2 C. butter
1 C. sugar
1 egg
1 C. sour cream
2 1/4 C. flour
1 tsp. baking soda
---
Mix all ingredients together and pour into greased and lightly floured Bundt pan. Sprinkle top with cinnamon and sugar. Bake at 350° for approximately 45 minutes. After removing cake from pan, invert onto a plate so that cinnamon and sugar are on top.