May 31, 2023
YOUR SOCIAL SECURITY | Rock Island, Illinois Office
DEFEND AGAINST SCAMMERS WHO TARGET YOUR SOCIAL SECURITY BENEFITS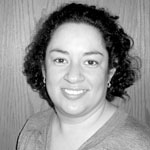 By Cristina Vital
Social Security Manager
Rock Island Social Security Office
Scammers are always finding new ways to steal your money and personal information by exploiting your fears.  The most effective way to defeat scammers is to know how to identify scams and to ignore suspicious calls and emails.   
One common tactic scammers use is posing as federal agents or other law enforcement. They may claim your Social Security number (SSN) is linked to a crime. They may even threaten to arrest you if you do not comply with their instructions.  Here are three things you should do:
Hang up right away or do not reply to the email.
Never give personal information or payment of any kind.
Report the scam at oig.ssa.gov to immediately notify the law enforcement team in our Office of the Inspector General.
You should continue to remain vigilant if you receive a phone call from someone who claims there's a problem with your SSN or your benefits. If you owe money to us, we will mail you a letter explaining your rights, payment options, and information about appealing.
There are a few ways you can identify a scam call or email. Remember that we will never:
Threaten you with benefit suspension, arrest, or other legal action unless you pay a fine or fee.
Promise a benefit increase or other assistance in exchange for payment.
Require payment by retail gift card, cash, wire transfer, internet currency, or prepaid debit card.
Demand secrecy from you in handling a Social Security-related problem.
Send official letters or reports containing personally identifiable information via email.
If you do not have ongoing business with our agency, it is unlikely we will contact you.  Again, if you get a suspicious call claiming to be from us or law enforcement about Social Security, you should hang up and report it right away to our Office of the Inspector General at oig.ssa.gov.
OLIVIA AND LIAM REMAIN MOST POPULAR BABY NAMES FOR 2022
Olivia and Liam are once again America's most popular baby names in 2022.  Liam has topped the list for six years in a row, and Olivia has been the top choice for new parents for four years.  There is only one new name in the top 10, with Luna crawling into the top 10 for the first time.
Here are the top 10 boys' and girls' names for 2022:
Boys' names are listed first, girls' names second.
Liam, Olivia
Noah, Emma
Oliver, Charlotte
James, Amelia
Elijah, Sophia
William, Isabella
Henry, Ava
Lucas, Mia
Benjamin, Evelyn
Theodore, Luna
Social Security began compiling the baby names list in 1997, with names dating back to 1880. Each year, the list reveals the effect of pop-culture on naming trends.  Here are the top five fastest-rising boys' and girls' names in 2022:
Boys' names are listed first, girls' names second.
Dutton, Wrenlee
Kayce, Neriah
Chosen, Arlet
Khaza, Georgina
Eithan, Amiri
Please visit www.ssa.gov/babynames to view the entire list and see where your name ranks now and over the past 100 years.
"Just like your name, Social Security is with you from day one. One of the first things parents do for their newborn is get them a Social Security number. That makes Social Security the ultimate source for the most popular baby names each year!" said Kilolo Kijakazi, Acting Commissioner of Social Security. "And just like a name, Social Security is with you through life's journey. See what else you can do at www.ssa.gov while you're online."
Visitors will experience a fresh homepage and new design to help them find what they need more easily, with clear paths to the tasks customers need to accomplish.  This is part of ongoing efforts to improve how the public can do business with the agency.
While online, users can create my Social Security accounts.  my Social Security is a personalized online account that people can use beginning in their working years and continuing into retirement. Nearly 80 million people have signed up at www.ssa.gov/myaccount and benefited from the many secure and convenient self-service options. They can request a replacement Social Security card online if they meet certain requirements.  If they already receive Social Security benefits, they can start or change direct deposit online, request a replacement SSA-1099, and if they need proof of their benefits, they can print or download a current Benefit Verification Letter from their account.
People not yet receiving benefits can use their my Social Security account to get personalized Social Security Statements, which provide their earnings information as well as estimates of their future benefits.  The portal also includes links to information about other online services, such as applications for retirement, disability, and Medicare benefits.
Filed Under: Family, Finance, History, Retirement
Trackback URL: https://www.50pluslife.com/2023/05/31/your-social-security-rock-island-illinois-office-129/trackback/