September 1, 2023
SEPTEMBER 2023 Clinton and Scott County Meal Site noon meals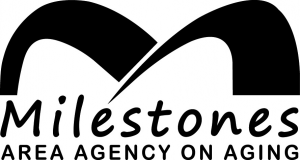 All meal inquiries call 1-855-410-6222
Cancellations ONLY call 563-484-3108
Mealsites are now open.
Please call for required reservations 1-2 days in advance. Contact your Community Café or call 563-484-3108
Site listings: Buffalo 381-4594, Cumberland House 332-9339, Edgewater on Third 484-3108, Eldridge 285-0123, CASI 386-7477, Luther Crest 484-3108, Luther Manor 332-9407, Spring Village 344-9463, Spruce Hills 484-3108, DeWitt 210-1712, Park Tower 242-4222
1) Roasted Turkey, Gravy, Macaroni & Cheese, Carrots & Onions, Fruit Cup, Wheat Roll
4) Labor Day – All Community Cafes Closed. No Home Delivered Meals
5) Holiday Meal – Cheeseburger on Wheat Bun, Lettuce Leaf/Tomato Slice, Ketchup & Mustard, Baked Beans, Potato Salad, Chocolate Cake
6) Roast Beef, Gravy, Baked Potato, Sour Cream, Green Beans, Sliced Peaches, Wheat Roll
7) Baked Chicken, Creamy Noodles, Baked Spinach Casserole, Fruit, Wheat Roll
8) Baked Ham, California Blend Vegetables, Scalloped Pineapple, Cornbread Muffin
11) Andy's Meatloaf, Ketchup, Mashed Potatoes, Gravy, Broccoli w/ Cheese Sauce, Cinnamon Apple Slices, Garlic Wheat Roll
12) Turkey & Sl. Cheese on Wheat Bread, Lettuce Leaf/Tomato Slice, Mayo, Creamy Cucumber & Onion Salad, Copper Penny Salad, Fruit
13) Pulled Pork on WW Bun, BBQ Sauce, Baked Beans, Big Bowl of Tuscan Greens, Dressing, Fruited Gelatin
14) BBQ Baked Chicken, Sweet potatoes, Green Peas, Fruited Pudding, Garlic French Bread
15) Cook's Choice – Pork Chop W/Gravy, Mashed Potatoes, Harvest Cream Corn & Bacon, Wheat Dinner Roll, Banana, Cherry Pie, Vanilla Ice Cream. Nutritionals not available
18) Roast Turkey, Gravy, Sweet Potatoes, Green Beans w/ Onions, Lemon Bar, Wheat Roll
19) Beef Patty w/ Cooked Onions, Ketchup & Mustard, Mashed Potatoes, Baked Spinach Casserole, Baked Apples, Garlic Wheat Roll
20) Chicken Pasta Salad, Corn Salad, Sliced Cucumbers, Seasonal Fruit, Wheat Crackers
21) Beef & Noodles, Mashed Potatoes, Big Bowl of Tuscan Greens, Dressing, Mandarin Orange Cake
22) Panko Crusted Baked Fish, Tartar Sauce, Steamed Rice, Broccoli w/ Cheese Sauce, Raspberry Gelatin w/ Peaches, WW Bread
25) Swedish Meatballs w/ Sauce, WW Noodles, Italian Vegetables, Tropical Fruit, Oatmeal Raisin Cookie, Wheat Roll
26) Chicken & Noodles, Four Way Mixed Vegetables, Mandarin Oranges, Wheat Bread
27) Baked Ham, Scalloped Potatoes, Broccoli Cauliflower Blend, Pineapple Tidbits, Wheat Roll
28) Cook's Choice – Andy's Meatloaf, Ketchup, Mashed Potatoes, Gravy, Buttered Corn, Strawberry Applesauce, Pecan Pie, Dinner Roll. Nutritionals not available
29) Beef Lasagna, Big Bowl of Tuscan Greens, Dressing, Seasonal Melon, Garlic French Bread
---
MENUS SUBJECT TO CHANGE. ALL MEALS SERVED WITH: 8 OZ. MILK, 1 WHOLE WHEAT SLICE BREAD UNLESS OTHER BREAD ITEM NOTED, 1 SLICE MARGARINE.
Carbohydrate Education information available upon request.
Nutritionals: Menus provide 1/3 of the current Dietary Reference Intakes for individuals ages 60+.
For individuals age 60+ and their spouse of any age, there is a suggested contribution of $5. Individuals younger than 60 must pay the full meal charge as posted at the Nutrition Center unless otherwise eligible.  Participants are responsible to comply with their own dietary restrictions.
Filed Under: Community, Health & Wellness
Trackback URL: https://www.50pluslife.com/2023/09/01/september-2023-clinton-and-scott-county-meal-site-noon-meals/trackback/