October 1, 2023
YOUR SOCIAL SECURITY | Davenport, Iowa Office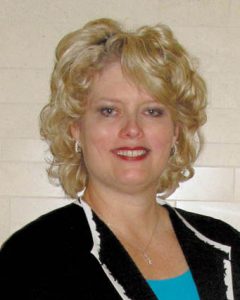 By Pam Shaw
Social Security District Manager
Davenport Social Security Office
CELEBRATING 88 YEARS OF SOCIAL SECURITY
For 88 years, Social Security has provided income protection to millions of retirees, people with disabilities, dependents, and families that lose a wage earner. We are proud to serve the American people every day.
To better serve you, we have prioritized our online customer experience. Our website SSA.gov makes it easier for you to find what you need. More than 180 million people visit our website every year. Whether providing service in person or online, our goal is help you understand what you may qualify for and transition you to an application process.
We have also worked to make sure our programs, particularly Supplemental Security Income (SSI), remains accessible to the people who need it most. Last year, we launched an online tool that allows you or your representative to request an appointment to file for SSI and protect your filing date. A Social Security employee will then schedule a full interview. Find more information about SSI at www.ssa.gov/ssi/.
HOW SSA.GOV HELPS YOU
We're excited to announce the addition of two helpful screening tools on SSA.gov! These tools are the Benefits Screener and the Card Replacement Screener.
Benefits Screener
You can access the Benefits Screener tool at www.ssa.gov/prepare/check-eligibility-for-benefits to determine which benefits you may be eligible for, typically in 10 minutes or less! Whether you're considering retirement, disability, survivor, or other types of benefits, this tool will guide you in the right direction.
To use the screener, select the "Start" button and answer a few questions about what's going on in your life. You will immediately get a response that tells you which benefits you may be eligible for based on your answers.
Card Replacement Screener 
You can access the Card Replacement Screener at www.ssa.gov/number-card/replace-card. If you need a physical Social Security card, you can use this screener to determine the best way to replace it.   
Depending on your situation, you may be able to request a replacement Social Security card without visiting a local office. Select "Answer a few questions" on the Replacement Card page to get started. If you can't complete the process online and have to visit an office, you can save yourself time by starting with the online application.
Requesting a replacement Social Security card is free. In most situations, you do not need to present a physical card – just knowing your Social Security number is usually enough. But if you do need the physical card, you can use this online screener to get started.