November 1, 2023
Watch Out for Student Loan Repayment Scams
US Supreme Court Blocks Student Loan Cancellation, Payments to Resume…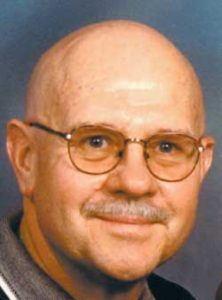 By Richard J. Schillig, CLU, ChFC, LUTCF
Independent Insurance and Financial Advisor
In August 2022, President Biden signed an executive order cancelling up to $10,000 of federal student loan debt ($20,000 for Pell Grant recipients) for borrowers with income below certain limits, a policy directive that made its way to the U S Supreme Court. On June 30,2023, the Court announced its decision striking down that order, ruling the Biden administration had overstepped its authority and clear congressional authorization was required for mass debt cancellation. Nearly 26 million borrowers had applied under the order to have some of their debt erased.
Also in June as part of an agreement on the debt ceiling, Congress ordered an end to the student loan payment moratorium that has been in effect since the start of the pandemic in March 2020 . The Department of Education subsequently clarified that federal student loan payments will resume beginning in October 2023, with interest scheduled to resume accruing in September.
The resumption of student loan payments after three-and-a-half years of pauses is likely to be a sobering reality for the millions of borrowers with student debt. According to the Education Department 30 million borrowers deferred their federal loans during the payment moratorium while about 300,000 kept paying.
Fraudsters and scam artists have already begun to prey on vulnerable borrowers by posing as legitimate debt relief companies promising to help them repay their loans. Many of them use aggressive tactics, make false claims and charge unnecessary fees. If your children or grandchildren are getting ready to repay student loans, you may be contacted by companies offering to help them. Be wary of any company that attempts to come between you and your loan servicer. Scam artists may do this by instructing you to make your loan payments directly to them or by asking you to communicate with them instead of your loan servicer. Always refer to your loan servicer when making payments on your student loans and contact them directly with any questions about your loans or loan repayments.
If you are ever the victim of student loan repayment scam, be sure to report it immediately to your student loan servicer, the Federal Trade Commission at ReportFraud.ftc.gov and the state's attorney general office.
We are continuing our monthly virtual Community Meetings on Medicare during On December 5th & December 7th. See our ad this page.
Richard J. Schillig, CLU, ChFC, LUTCF is an Independent Insurance and Financial Advisor with RJS and Associates, Inc. He can be reached at (563) 332-2200.
Filed Under: Finance, News, Retirement
Trackback URL: https://www.50pluslife.com/2023/11/01/watch-out-for-student-loan-repayment-scams/trackback/