July 30, 2009
Are We Having Fun Yet? Summer Fun with the Grandchildren.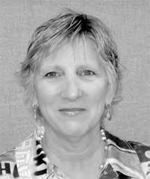 By: Kathryn Graver
Community Education Coordinator
Child Abuse Council
Are you the caregiver of choice this summer? Did you volunteer to help out with your grandchildren this summer while your adult children work?
At first it sounded like a great idea, but now as the dog days of summer approach you realize it is not as easy as you thought.
How hard could this be? They can play outside, ride bikes and go to the park. Oh, but wait a minute. Your daughter-in-law does not allow them to play outside without adult supervision; they can not ride their bikes to the park since the bikes might get stolen and what will they be doing at the park since there is only equipment for preschoolers?
Well if you are in this situation read on!
Grandparents can change simple daily tasks into activities or games – cooking, reading, writing, painting, gardening, or walking. Try this activity or just come up with your own.
Have children plan a meal:
Sit down with them to show them each step.
What do we want to eat? Let them pick the food, it may not be your favorite but give it a try. Meal must be cooked at home, no carry out.
What do need to make this meal? Have them make a list. See what you have at home and what needs to be bought.
Where do we go shopping? Take the children to the store; give each of them some of the list. Give them coupons to use.
How do they want to present this meal? Let them set the table, (maybe use the good china), where to eat, and what time. Invite their parents to join you and highlight the activity.
How to clean up? Who does the dishes, and who takes out the trash, who gets to eat the leftovers?
This could be a week long project. They will learn the cost of foods, planning, and social skills as well as how to measure, cook and be part of a family. What else could you ask for?
As a grandparent you want to build strong bonds with the children and with a little ingenuity you can. The trick is to involve the children in as many projects as you can, they can be simple, complex, educational (don't tell them they are learning something), and creative enough to stir their imagination.
The children will have fun doing these projects with you if you are patient, listen to them; let them do the bulk of the work.
Remember, the children's way may not be the right way or your way but be patient, take time, and cherish the time together. No one said it would be easy but think of the memories you are making and the fun you will have reminiscing about the summer we stayed at Grandma and grandpa's house. Remember to take pictures.
For more information about the Child Abuse Council's prevention and education programs, you can visit us at www.childabuseqc.org or contact me at kathyg@childabuse.org.
Filed Under: Featured, Personal Growth
Tags: Adult Children, Adult Supervision, Bonds, Caregiver, Child Abuse Council, China, Community Education Coordinator, Coupons, Dishes, Dog Days, Grandchildren, Grandparents, Having Fun, Ingenuity, Leftovers, Parents, Proj, Ride Bikes, Shopping, Summer Fun, Trash
Trackback URL: https://www.50pluslife.com/2009/07/30/are-we-having-fun-yet-summer-fun-with-the-grandchildren/trackback/
Leave a reply