July 30, 2009
Head-to-Toe Healthy Glow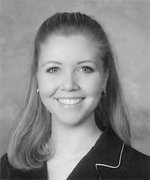 By Allison Yoder, R.D., L.D.
Health Registered Dietician
(563)391-0213
1106dietician@hy-vee.com
Looking for a way to keep that healthy, youthful glow on your skin? Certain foods are naturally rich in nutrients that may help keep skin healthy and even fight signs of aging. The best part is that these skin loving goods are some of summertime's favorite treats.
Topping the list for skin-friendly foods are peaches, plums and nectarines, which offer an abundance of nutrients naturally designed to keep skin healthy. Vitamin C, beta-carotene and antioxidants found in peaches, plums and nectarines work beneath the surface to protect and rejuvenate skin from the harmful damage of ultraviolet rays. Peaches are especially rich in alpha-hydroxy acid (AHA), a key nutrient added to
many age-defying cosmetics.
New studies have found lycopene, a powerful antioxidant found in reddish-colored fruits, tends to act as a natural sunscreen. Lycopene actually protects skin cells from the sun's burning rays which can lead to premature aging and even skin cancer, and replenishes the cells. In addition, lycopene helps your skin act as a natural filter, allowing enough sunlight through for your body to produce vitamin D. An added bonus from lycopene-rich foods is that they may also help prevent wrinkles by strengthening the elasticity of skin tissues while keeping them from losing their tension. Watermelon as well as ruby red grapefruit, tomatoes and guava are all rich in lycopene.
Colorful fruits and vegetables rich in vitamin C and A are important for collagen formation, which helps keep skin firm. Bright-colored fruits and vegetables, such as bell peppers, tomatoes, pineapple, strawberries, cantaloupe, oranges, carrots, spinach and broccoli, are your best choice for vitamins A and C.
Water is often overlooked, but has an important function in how elastic and supple your skin is. Dehydrated skin cells will be saggy as contrasted with hydrated skin cells which are plump. Water, along with other beverages such as iced tea, is a good choice to help keep skin well-hydrated.
Summertime Best Picks for Healthy Skin:
Peaches
Plums
Nectarines
Watermelon
Tomatoes
Bell peppers
Strawberries
Cantaloupe
Broccoli
Pineapple
Oranges
Pineapple Stack with Blueberries and Coconut Cream
Serves 4
All you need:
1⁄4 cup fat-free sour cream
1 tbsp Hy-Vee honey
1⁄2 tsp imitation coconut extract
1 cup Hy-Vee fat-free or regular frozen whipped topping, thawed
8 slices fresh pineapple, 3⁄4-inch thick
1 cup fresh blueberries
1⁄2 cup Hy-Vee sweetened coconut flakes, toasted (optional)
All you do:
Coat grill rack with nonstick cooking spray. Preheat grill to medium (300°F to 350°F).
For coconut cream, in a medium bowl combine sour cream, honey and coconut extract; mix well. Gently stir in whipped topping; cover and chill.
Meanwhile, grill pineapple slices, covered, 5 to 7 minutes per side or until slightly softened and lightly charred. Remove from grill and cool slightly.
Place two pineapple slices on each of 4 plates. Top each with 1⁄4 cup blueberries and 1⁄4 cup coconut cream, sprinkle with coconut flakes (if desired), and serve.
Nutrition per serving: 170 calories, 41 carbohydrate, 2g protein, 0g fat, 0g saturated fat, 4g fiber, 3mg cholesterol, 25mg sodium
The information is not intended as medical advice. Please consult a medical professional for individual advice.
Filed Under: Health & Wellness
Tags: Added Bonus, Alpha Hydroxy Acid, Beta Carotene, Burning Rays, C Beta, Collagen Formation, Colored Fruits, Friendly Foods, Fruits And Vegetables, Healthy Glow, Natural Filter, Nectarines, Premature Aging, Registered Dietician, Ruby Red Grapefruit, Skin Cancer, Skin Cells, Skin Tissues, Ultraviolet Rays, Youthful Glow
Trackback URL: https://www.50pluslife.com/2009/07/30/head-to-toe-healthy-glow/trackback/
Leave a reply