August 3, 2009
Congratulations to the Moline Class of '59
In preparation to celebrating their 50th class reunion, the class decided to do something special. They set out to create a scholarship fund that would be activated at this year's reunion. The ultimate goal is to present to Moline High School a self-perpetuating endowed scholarship fund to provide deserving Moline High School graduates financial assistance in further education. The proceeds of this scholarship fund will allow for future training in college or other credible accredited, post-secondary education and career enhancing venues. The intent is to assist, encourage and benefit deserving students who are interested in self improvement and further learning, to become more productive and
contributing citizens.
This self-perpetuating Moline High School Class of '59 Scholarship Fund is administered through The Moline Foundation, a community foundation serving 7 counties in eastern Iowa and western Illinois. The Class of 1959 originally set a goal of $50,000 for the endowment. The scholarship funds have been generated by conducting hog roasts, participation in Birdies for Charity, direct solicitation, and donations. The initiation of this scholarship in 2009 will commemorate the MHS Class of 1959's fiftieth reunion and the golden anniversary of the current Moline High School campus, located at 3600 Avenue of the Cities, Moline.
Ray Hamilton, a member of the MHS Class of 1959, provided the inspiration for this scholarship. He first suggested this project as a way to commemorate the anniversary of the class in 2009. Initially money was raised through hog roasts, donations and a trivia night. Funds were also raised through participation in the Birdies for Charity program. The Class of 1959 would like to thank the many people who have generously contributed their time and money for the success of this project. The two students chosen to receive the first annual scholarships from the Moline High School Class of '59 Scholarship Fund have been announced by the Moline Foundation.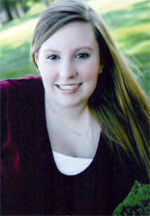 Casandra Goodpaster is a recent 2009 graduate of Moline High School. She will be attending DePaul University in Chicago, IL in the fall to major in Journalism and Theater Studies.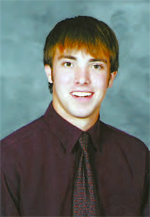 Austin Boyle is also a recent 2009 graduate of Moline High School. This fall he will attend Augustana College in Rock Island IL, to major in business.
Founded in 1953, The Moline Foundation is a community-based, non-profit organization which provides grants to health, human services, education, community development, the arts, and other charitable organizations which benefit the citizens of the Quad City region. The Moline Foundation receives and administers charitable gifts. For more information contact Executive Director Joy Boruff at (309) 736-3800 or visit The Moline Foundation Web site at www.molinefoundation.org.
Filed Under: Community
Tags: Birdies For Charity, Charity Program, Class Reunion, Community Foundation, Deserving Students, Eastern Iowa, Education Scholarship, Further Education, Future Training, Golden Anniversary, Hog Roasts, Mhs Class, Moline High School, Post Secondary Education, Ray Hamilton, Scholarship Fund, Scholarship Funds, Self Improvement, Trivia Night, Western Illinois
Trackback URL: https://www.50pluslife.com/2009/08/03/congratulations-to-the-moline-class-of-%e2%80%9859/trackback/
Leave a reply