August 3, 2009
Honeywell HomMed Health Monitoring System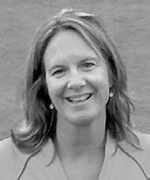 By Kirsten Adams
Lighthouse Homecare
In addition to our exceptional in-home services, Lighthouse Homecare proudly offers the Honeywell HomMed Health Monitoring system to our clients, allowing us to monitor our clients' health status on a daily basis.
Today's healthcare system has an ever-growing nursing shortage that further impacts an aging population, remote patient monitoring provides an economical method to:
Reduce preventable emergent care visits and hospitalizations
Improve patient compliance to medical treatment plans
Increase patient satisfaction and their ability to accomplish activities of daily living
Help control healthcare costs
Lighthouse Homecare uses this technology. If you're interested, we have a nurse available for a FREE consultation and interview.
Remote patient monitoring (telemonitoring) allows patients to remain safely at home while having their vital signs monitored seven days a week by skilled clinicians at our agency. Health status information is automatically sent to us each day. This allows us to detect even small changes in health status much earlier and break the cycle of emergent care visits and hospitalizations.
At a preset time each day a friendly voice guides the user through the simple three minute process to collect their vital signs – blood pressure, weight, heart rate and oxygen saturation. Medical peripheral devices can also be added to measure blood glucose levels, Coumadin levels, as well as lung functions. Voice and text prompts are available in one of 11 languages.
For more information, please call Lighthouse Homecare at 563.441.9982 or 309.786.9982.
Filed Under: Health & Wellness
Tags: Aging Population, Blood Glucose Levels, Coumadin, Daily Basis, Economical Method, Emergent Care, Free Consultation, Health Status, Homecare, Honeywell Hommed, Kirsten Adams, Lung Functions, Nursing Shortage, Oxygen Saturation, Patient Compliance, Patient Satisfaction, Peripheral Devices, Preset Time, Skilled Clinicians, Vital Signs
Trackback URL: https://www.50pluslife.com/2009/08/03/honeywell-hommed-health-monitoring-system/trackback/
Leave a reply