August 3, 2009
The Alzheimer's Project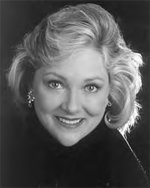 By Becky Lee Hinton
Director of Marketing
The Fountains Senior Living Community
5 million in the U.S. may have it.
It's the sixth leading cause of death.
It's the country's second most feared illness.
There is no cure, but there's HOPE.
HE ALZHEIMER'S PROJECT is a four-part documentary series produced by HBO. The purpose is to change the way America thinks about Alzheimer's disease. The Fountains Active Retirement Community is offering you the opportunity to enjoy a free dinner and to see this acclaimed HBO documentary series about this devastating disease of the brain. Following each showing there will be a panel discussion where you can ask questions and have them answered by experts in the field of Alzheimer's disease and dementia.
Part 1, The Memory Tapes, will be shown Monday, July 20.
Part 2, Grandpa, Do You Know Who I Am? With Maria Shriver will be shown Wednesday, July 22.
Part 3, Momentum in Science, will be shown Monday July 27.
Part 4, Caregivers, will be shown Wednesday, July 29.
Dinner will be served at 6:00 p.m. and each showing will be at 7:00 p.m. at The Fountains Clubhouse.
Respite care is available for your loved one. Reservations are required and the deadline is 3 days prior to each showing. Please call (563) 332-5775.
This educational service and meal is provided by The Fountains and is FREE and open to the public, but space is limited.
The Fountains Clubhouse is located at 3726 Thunder Ridge Road in Bettendorf.
We are just north of 53rd on Devils Glen Road. Please call for driving directions.
Please call TODAY to place your reservations (563) 332-5775 or (563) 676-6750.
Becky Lee Hinton is the Director of Marketing at The Fountains Active Retirement Community in Bettendorf.
Filed Under: Health & Wellness
Tags: 53rd, Active Retirement Community, Alzheimer S Disease, Becky Lee, Bettendorf, Cause Of Death, Dementia, Devils Glen, Documentary Series, Driving Directions, Educational Service, Fountains, Free Dinner, Hbo Documentary, Leading Cause Of Death, Maria Shriver, Memory Tapes, Panel Discussion, Respite Care, Thunder Ridge
Trackback URL: https://www.50pluslife.com/2009/08/03/the-alzheimers-project/trackback/
Leave a reply