August 3, 2009
Waiting Lists?? …… Not Anymore!!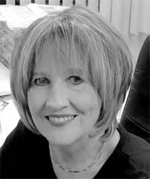 By Betty Sands
HOMZ Management Corp.
Things have really changed in senior housing over the past decade. I recall the days that we didn't even bother to advertise because we had waiting lists up to two years long. I recall we could almost predict to the month how long a person would wait. And they did!
Now that we have so many in-home care providers offering services to seniors, some have decided to stick it out in their own homes. There are some trying to sell homes and not having the success they had hoped for due to economic concerns.
Either way now is the time to get out and check out the wonderful affordable senior housing that is in your own neighborhood. Properties that are government funded have so many benefits to seniors, young and older, that it pays to take some time and see what is out there waiting for you.
In Davenport, we can offer west Davenport, Luther Crest on 53rd and Gaines. Luther Crest is just a short distance from Fareway, banks, doctors, beauty shops and more. Those of you familiar with west Davenport will love the location. Luther Crest has more activities than you can count. You will never be bored.
Edgewater on Third offers the downtown location to those of you who like to be in the midst of all the happenings. The farmers' market, festivals, museums, restaurants – it's all there for you, and front door bus service, too. Edgewater's re-development is fast becoming a premier property!
If you are in the neighborhood of east Davenport, we have you covered there as well. Spring Village on Spring Street is smack dab behind east Kimberly Hy-Vee with doctors and dentists right across the street. You can live in that neighborhood and have all your needs met; banking, hair salons, gas station, pharmacies just steps away. There is even a beauty shop in the building!
If Bettendorf is your vicinity, well let me tell you ………… We have three great venues right in the midst of the busiest shopping area in town. Luther Manor, Luther Heights and Luther Knoll are surrounded by Hy-Vee and Glendale shopping area. Your bank, pharmacy, restaurants and more are steps from your front door. Or if you prefer your groceries can be delivered to you once a week.
From Luther Knoll you can see the golf course and more from the great views.
Bettendorf residential area better for you? Then Spruce Hills Village tucked away on Tech drive is just what you asked for. Beautiful award-winning landscaping and quiet atmosphere will remind you of your own backyard.
All properties have noon meals available for a nominal charge, and rent includes all utilities except telephone or cable. So with the skyrocketing costs of utilities, what a great cost saving that will be.
So if you thought the long waiting lists were the reason for not shopping for senior housing, start making those visits now. We will be happy to show you all around and introduce you to our wonderful residents. You have the freedom to come and go as you please and be as involved as you want to be. If you just want to spend time alone with some good books or other personal interests, no one will bother you. If you like to be active, there are many ways to be involved.
So, get some friends together and make an afternoon of visiting our wonderful properties. See why we say we have "Senior housing at its best." Call me for more information 359-1075.
Filed Under: News
Tags: 53rd, Beauty Shops, Bettendorf, East Davenport, East Kimberly, Economic Concerns, Farmers Market, Home Care Providers, Homz, Hy Vee, Luther Manor, Management Corp, Offering Services, Senior Housing, Shopping Area, Spring Street, Spring Village, Waiting Lists, Well Spring, West Davenport
Trackback URL: https://www.50pluslife.com/2009/08/03/waiting-lists-not-anymore/trackback/
Leave a reply