February 26, 2013
Perfect Portions…Think Frozen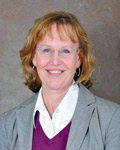 By Nancy Dew, MS, RD, LD
Hy-Vee Registered Dietician
(309) 293-0684
cwatters@hy-vee.com
A simple strategy to control portions may be to consider a frozen single-serve entrée in place of your usual lunch or dinner.
Frozen entrees are not what they used to be. You'll find a variety of entrees in the freezer section that look close to what MyPlate suggests: half the entrée with veggies and/or fruit, along with lean protein and whole grains. And a bonus from these frozen single-serve meals – they have the perfect portion, helping with portion control and calories consumed. Since Americans consume too many calories which can lead to overweight and obesity, maybe a simple solution to reduce calories consumed is to consider frozen entrees.
The convenience from a frozen entree does not sacrifice nutrition. According to the Food & Drug Administration (FDA), there is virtually no nutritional difference between fresh and frozen vegetables and fruits. Those frozen vegetables many times go from the farm to freezer within 24 hours, preserving the nutrition content in those veggies. Also, consider that many single-serve frozen entrees have fewer calories and less sodium and saturated fat than a typical meal selected by a consumer.
Another advantage to a frozen entree is the convenience. There is no need to wash, peel or cut, making them truly a timesaver and solution for busy consumers pressed for time, needing to put a healthy meal on the table in minutes. And it's a great option for those with limited cooking abilities or those cooking for one.
A simple strategy to control portions may be to consider a frozen single-serve entrée in place of your usual lunch or dinner.
• Portion control is key for weight management.
• A single-serve entree helps identify what a correct portion size is.
• You may consume fewer calories – a typical meal when self-selected is around 700 calories. A Healthy Choice frozen entrée averages 280-290 calories and a Banquet frozen entrée average is around 300 calories.
• Controlled research studies have found people who ate
single-serve frozen meals were better able to maintain reduced calorie diets, resulting in greater and more sustained weight loss.
• Use these guidelines when choosing a frozen entrée (per serving): Calories: 450 or less, Sodium: 600 mg or less, Saturated fat: Not more than 10 percent calories, Total fat: Not more than 30 percent calories. Include a wide variety of vegetables and fruits.
Making small changes one at a time can make a big
difference in eating healthy and improve overall health. On your next visit to the grocery store, remember to visit the freezer section and consider adding frozen entrees in your cart.
Talk to a Hy-Vee dietitian for more information. The information is not intended as medical advice. Please consult a medical professional for individual advice.
Filed Under: Health & Wellness
Tags: Food Drug Administration, Freezer Section, Frozen Entrees, Frozen Vegetables, Fruits Vegetables, Healthy Choice, Lean Protein, Ms Rd Ld, Nutrition Content, Overweight And Obesity, Perfect Portion, Perfect Portions, Portion Control, Portion Size, Saturated Fat, Simple Solution, Timesaver, Typical Meal, Vegetables And Fruits, Whole Grains
Trackback URL: https://www.50pluslife.com/2013/02/26/perfect-portions-think-frozen/trackback/