August 27, 2013
Start the Day with a Fiber-Filled Breakfast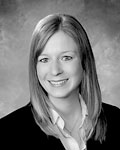 By Beth Freehill, MS, RD, LD
Hy-Vee Registered Dietician
Clinton Hy-Vee
563-243-6162
Do you have a hard time getting the recommended amount of fiber per day? If so, stocking the pantry with high-fiber breakfast foods will give you a head start in fulfilling your fiber needs for the day. Getting the recommended amount of fiber per day may provide our bodies with many health benefits, including lowering cholesterol and improving heart health. Keep your kitchen stocked with high-fiber items, such as oatmeal, whole grains, high-fiber cereal, beans, fruits and vegetables. Here are eight tasty breakfast ideas:
• Fruit and Nutty Oatmeal. Make your favorite oatmeal with nonfat or low-fat milk. Then top it with a tablespoon of dried fruit and unsalted chopped nuts. Add chia or flax seeds for crunch and even more fiber.
• Chunky Monkey English Muffin. Top a whole wheat English muffin with a tablespoon of chunky peanut butter. Add sliced banana and top with raisins.
• High-Fiber Cereal with Fruit. Berries top the list of fruits with the most fiber, so choose blackberries, blueberries, strawberries or raspberries, either fresh or frozen. Choose a cereal with at least 5 grams of fiber per serving, such as bran flakes or shredded wheat.
• Whole Wheat Blueberry Pancakes or Waffles. Substitute whole wheat flour in your favorite pancake or waffle batter, then toss in fresh or frozen blueberries.
• Veggie Scramble and Whole Grain Toast. Scramble an egg, and toss in a handful of spinach leaves or broccoli to make a healthy scramble. Toast a slice of whole grain bread to serve with it.
• Blackberry Yogurt Breakfast Parfait. Layer blackberries and low-fat vanilla yogurt in a parfait glass or bowl and top with a tablespoon of granola.
• Strawberry Banana Smoothie. Start with one cup of strawberries. Add 1/2 cup plain, nonfat Greek-style yogurt, half a banana, 1/2 cup orange juice and a few ice cubes. Blend in the blender and you have a healthy meal in minutes.
• Breakfast Bean Burrito. Scramble one egg, toss in 1/4 cup black beans, and place in the center of a warmed 5-inch whole grain tortilla. Top with a tablespoon of salsa and wrap it up for a high-fiber treat that you can eat on the go.
Hearty Oatmeal Pancakes
Serves: 2 (3 pancakes each)
Source: adapted from Hy-Vee
Seasons Back to School 2013

1/4 c. Hy-Vee flour 1/4 c. whole wheat flour
1/2 c. Hy-Vee quick oats 1 tbsp. Hy-Vee sugar
1 tsp. Hy-Vee baking powder 1/2 tsp. Hy-Vee baking soda
1/2 c. Hy-Vee skim milk 2 tbsp. Hy-Vee egg substitute
2 tbsp. Hy-Vee unsweetened applesauce
Suggested toppings for pancakes: Purchase additional unsweetened applesauce and top with applesauce instead of syrup. Thawed frozen fruit also makes an excellent topping. Peanut or almond butters can make for a topping that adds protein as well.
All you do:
1. Combine flours, oats, sugar, baking powder and baking soda in a small bowl. Add milk, egg substitute and applesauce. Mix until lumps have broken.
2. Pour 1/4 cup batter for each pancake onto a hot griddle coated with cooking spray. Cook pancakes until tops are covered with bubbles and edges look dry; flip and cook other side.
3. Top pancakes with desired toppings.
Nutrition information per serving:
Calories: 170, Carbohydrate: 34g, Sugar: 12g, Dietary Fiber: 2g, Total Fat: 2g, Trans Fat: 0g, Cholesterol: 10mg, Protein: 3g, Saturated Fat: 0g, Sodium: 390mg
The information is not intended as medical advice. Please consult a medical professional for individual advice.
Filed Under: Health & Wellness
Tags: Blueberry Pancakes, Bran Flakes, Chunky Peanut Butter, Cup Orange Juice, English Muffin, Freehill, Frozen Blueberries, Grain Toast, High Fiber Cereal, List Of Fruits, Lowering Cholesterol, Ms Rd Ld, Muffin Top, Parfait Glass, Strawberry Banana, Vanilla Yogurt, Waffle Batter, Whole Grain Bread, Whole Grains, Whole Wheat Flour
Trackback URL: https://www.50pluslife.com/2013/08/27/start-the-day-with-a-fiber-filled-breakfast/trackback/